We want to provide ideas, inspiration, and information for moms everywhere as we look at the world around us through MomColoredGlasses...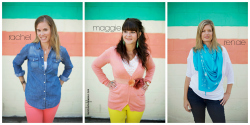 Popular Posts
Be Inspired
Not Found
Sorry, but you are looking for something that isn't here.
Be Whole
Not Found
Sorry, but you are looking for something that isn't here.
Be Informed
Not Found
Sorry, but you are looking for something that isn't here.
It seems like everyone is "doing a detox" these days. Movie stars, Dr. Oz, that guy in your yoga class, your friend down the street…. Do I need to detox? I'm not an addict. I'm pretty healthy. Honestly, the idea conjures up images of seaweed smoothies, a bottle labeled "the ultimate colon cleanse"  and dropping loads of money at some New Age vegan spa. What does "doing a detox" even mean?
To be literal about it, detoxify means "To rid of poison or the effect of poison". Well, I'm pretty sure I haven't been poisoned in the extreme sense of the word, but I am very sure there are "toxins" polluting my life on a regular basis that are not only affecting my physical health but my relational, emotional and spiritual health as well.
I'm not really one to be extreme about things, but sometimes an intense challenge for a short period of time can be a healthy and maybe even a revealing experience. This Spring for Lent I decided to give up sweets. I never really had much of a sweet tooth until my first pregnancy 3 years ago and my sugar craving went into overdrive during my second pregnancy….I just couldn't get enough ice cream and jelly beans! The fact that I was eating some sort of dessert every day or even several times a day was getting ridiculous, so I gave it up.  And I did pretty good, I think. I had no desserts or treats for the first three weeks but did cave three times (half a piece of cake, five jelly beans and one piece of chocolate) for the second three weeks.
The best thing about totally cutting out a food item completely for awhile is that when you're done with the fast, I've found that I crave it much less in general. The bad (but also good) thing about my experience giving up sweets for six weeks was the triviality I felt through it all. I do believe that even simple acts of self denial to symbolize a repentant spirit during Lent are good. And I also think that when it comes to adopting to a more healthy lifestyle, small, incremental changes can be easier to handle. But, I was ready for something more. I was ready for a DETOX!
Anyone can "do a detox". It doesn't require hundreds of dollars of herbal supplements, mud baths or special juicing equipment. It requires a health goal and a plan to get there. It requires abstinence from something that is dragging you down in life and making you feel bad and replacing it with something better. Your focus can be one thing or it can be a complete life overhaul. It can last one day or a lifetime.
We are doing a detox at our household this week and here is what we are focusing on:
Spiritual reflection and prayer
Clean eating
Good sleep
Abstinence from TV, iPhones and computers (except for the necessary stuff)
Exercise
Stress reduction
If you're interested in detoxifying your life, keep coming back to MCG this week for more inspiration. I will be posting our detox eating plan (several recipes included!), a yoga DVD review and how to take a relaxing herbal bath. Rachel will write about her experience taking a break from social media for a day; and most importantly, check out Kate's printable 7-day Bible reading plan to add a spiritual element to your detox week.
"Everyone thinks of changing the world, but no one thinks of changing himself." ~ Leo Tolstoy
Written by Renae Wortz, NP-C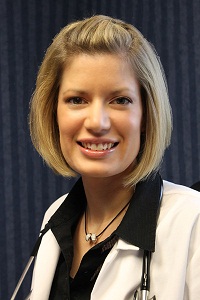 Renae Wortz is a Certified Adult Nurse Practitioner who currently works in a busy Family Practice Clinic. To learn more about what a Nurse Practitioner is and does click here. This article is intended for informational purposes only, it is not meant to diagnose or treat any illness. If you have any questions about your health, please contact your health care provider.