We want to provide ideas, inspiration, and information for moms everywhere as we look at the world around us through MomColoredGlasses...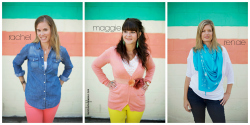 Popular Posts
Be Inspired
Not Found
Sorry, but you are looking for something that isn't here.
Be Whole
Not Found
Sorry, but you are looking for something that isn't here.
Be Informed
Not Found
Sorry, but you are looking for something that isn't here.
Tomorrow our nation celebrates Thanksgiving.  Regardless of what traditions you adhere to when it comes to the day, I think we can all agree on the fact that it's a day where most of us reflect on the blessings that we have in our lives.  Whether it's been a year of plenty, a year where ends have been a struggle to make meet, a year that's stretched you in uncomfortable ways or even in good ways; we'll reflect on what has been good.
Right now we're thankful for some amazing things too…………
Maggie
Great friends for my daughter.  We spent so many years not knowing if we'd ever be able to have kids and then…..through adoption (and such an amazingly open one at that)  our daughter was born.  She's four and a half now and has truly incredible friends who she loves with all her heart–and bonus–my husband and I think her friends parents are pretty great too.  It's so fantastic to have a family that hangs out with other families; that vacations with them, eats pizza on the driveway with them, goes out to lunch with them every Sunday after church, watches each others kids, sit on front porches with and talk about nothing really but how we don't want to make dinner–"let's just let the kids play", and on and on.  For us–when we were trying so hard to have a baby and just couldn't make it work all those things seemed out of reach for us and we wanted them…..so bad.  And now that they're here…….they're just as amazing as I dreamed they would be.  And to watch my daughter love her friends makes me so thankful this year. The most, in fact.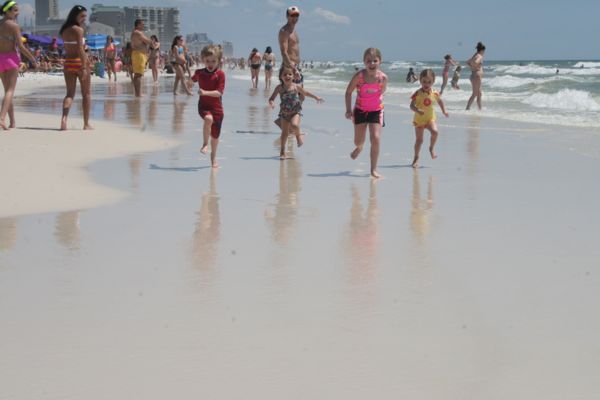 Rachel (Thanks for making me cry, Maggie….)
I always imagined what it would be like to "go back to work" after the kids were a little bit older, and in every version of my dreams, I was doing work where I could make an impact and also have the flexibility to take care of my family. Dreams don't always hit the ground, so I have a deep sense of gratitude for the work God has put in front of me this year as a professor at Cornerstone University. I love being in the classroom with college students where we can talk about how business works and even more importantly, how our faith matters in that work. I love having a community of colleagues where we can talk about teaching and life. I even love going to chapel and listening to the next generation of leaders taking time out of their day to praise God. And I also deeply appreciate the ability to go and pick up Parker from school when he has a migraine, no questions asked.
It hasn't been an easy first semester, not by a long shot. I have been exhausted, overwhelmed, and frustrated. My support system, the many people who have scaffolded my efforts the last few months with prayer, encouragement, and help with "everything else", have been invaluable. But I can't stop being thankful, in a world where jobs are really hard to come by, that God has seen it in his mercy to hand me this professor job for this next season of our life as a family.
Renae
The ebbs and tides of life are so interesting. This past summer, I found out that my boss was closing his practice and I was out of a job (the exact opposite scenario of my sis Rachel, huh?!). It was a job with the perfect part-time schedule, I loved my work in family practice, I loved my patients, I loved my co-workers. I never could have quit this job of my own accord, but when I found out it was over I was…..relieved. I was ready for a little break and thankfully we could afford it….in fact, I think my whole family was ready for me to take a little break. The summer was blissfully free, the fall was comfortingly structured, and now the holidays are here. It has been a huge blessing to stay home and focus on taking care of my family, no day-care scramble, no late nights doing patient charting, no worrying about what to do if someone gets sick….it has taken the level of stress in our household down about 20 notches. This break has also given me a chance to reflect and reevaluate, to get to know myself a little better, to figure out where my passions lie and what will be the next big thing.
It hasn't been perfect. In fact, many nights I've felt restless, grumpy and out-of-sorts about the fact that I've gone weeks without accomplishing anything that seems tangible. I've struggled with my sense of self-worth and value, I've been starved for intellectual stimulation, I've felt like I just can't stand one more long Friday afternoon wrangling over-tired kids who are sick of their toys and each other and probably me. But, I think I will always remember this as the Golden Time of playing legos and baking cookies and collecting leaves and shopping trips and library books and play dates and cuddling before naps…..and when I was there for my kids when they needed me the most; I am truly thankful for that.