We want to provide ideas, inspiration, and information for moms everywhere as we look at the world around us through MomColoredGlasses...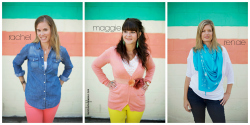 Popular Posts
Be Inspired
Not Found
Sorry, but you are looking for something that isn't here.
Be Whole
Not Found
Sorry, but you are looking for something that isn't here.
Be Informed
Not Found
Sorry, but you are looking for something that isn't here.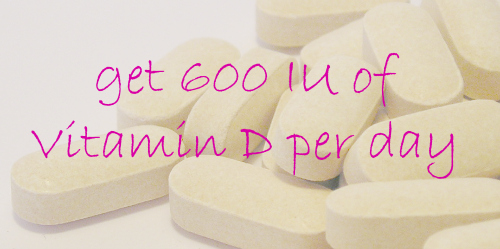 After sending my son off to preschool in his winter jacket this morning, I've come to accept the fact that summer is finally over, here in Michigan. The leaves are turning, the air is crisp, I've taken the fleece blankets out of the closet….and I've been thinking about how to maintain a healthy lifestyle when the days turn bitter cold and the sun never seems to shine (hmmmm, a salad and a 3-mile run outside OR stroganoff and food network re-runs on the couch?)
I've also been thinking about Vitamin D and how important it is for our health, especially if you live in a northern climate where the days of bright sunlight (which is a major source of Vitamin D through skin absorption) can be few and far between….Michigan comes to mind!
Most people have heard something about how Vitamin D deficiency is on the rise and I can vouch for that! When I first started in Family Practice, I was actually shocked at how common Vitamin D deficiency is. The bad thing – Vitamin D deficiency can lead to poor bone health and has been linked to other serious conditions such as heart disease, cancer and cognitive decline. The good thing – for most people, Vitamin D deficiency is easily treated with supplementation and can be diagnosed with a simple blood test.
The hallmark symptoms of Vitamin D deficiency are:
– Muscle pain
– Muscle weakness
However, many people also experience:
– Fatigue
– Insomnia
– Mood changes
If you are experiencing any of these symptoms or are wondering about your individual risk factors for developing Vitamin D deficiency talk with your medical provider about getting tested. Prescription strength Vitamin D replacement may be necessary for a short period of time followed by higher dosing of an over the counter Vitamin D supplement on a daily basis.
If you do not have a Vitamin D deficiency, it may still be a good idea to take a little extra Vitamin D in the form of a supplement. The current RDA guideline * for women ages 19 –  50 is 600 IU of Vitamin D per day. If you are taking a Calcium supplement (which all women should be taking too!) make sure you get one that includes Vitamin D.
Along with supplementation, ensuring a diverse, well-balanced diet is the best way to maintain overall health and prevent decline in Vitamin D levels.
Natural food sources of Vitamin D:
– Fatty fish (salmon, tuna, sardines) – best food source of Vitamin D
– Liver
– Eggs
– Mushrooms
Foods (often) fortified with Vitamin D:
– Orange Juice
– Milk
– Yogurt
– Breakfast cereals
Since it can be difficult to find adequate food sources of Vitamin D, regular sunlight exposure is an alternative. Exposing as much skin as possible without sunscreen between 10am and 2pm for 15 minutes a day can help. However, remember that ultraviolet radiation is a carcinogen so use caution and consult a medical professional before grabbing your beach towel!
Whether I like it or not, winter is just around the corner. Keep coming back for more ways to stay healthy…..regardless of the weather!
* National Research Council. Dietary Reference Intakes for Calcium and Vitamin D . Washington, DC: The National Academies Press, 2011.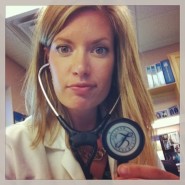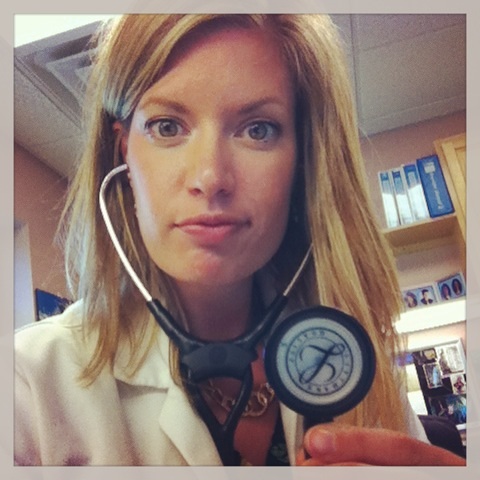 Written by Renae Wortz NP-C. Renae is a Board Certified Adult Nurse Practitioner. To learn more about what a Nurse Practitioner is and does click here. This article is intended for informational purposes only, it is not meant to diagnose or treat any illness. If you have any questions about your health, please contact your health care provider.