We want to provide ideas, inspiration, and information for moms everywhere as we look at the world around us through MomColoredGlasses...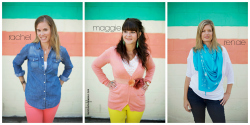 Popular Posts
Be Inspired
Not Found
Sorry, but you are looking for something that isn't here.
Be Whole
Not Found
Sorry, but you are looking for something that isn't here.
Be Informed
Not Found
Sorry, but you are looking for something that isn't here.
This week, we are featuring all of the writers who have either contributed fabulous recipes to MCG in the past or will be contributing in the future. They are all amazing women with a passion for delicious food, motherhood, and their kitchen appliances…enjoy their unique perspectives in this mega mom profile!
What are the ages/gender of your children?
Jen: I have two sons ages three and five. They are sweet, wild and creative. It makes for some pretty interesting days.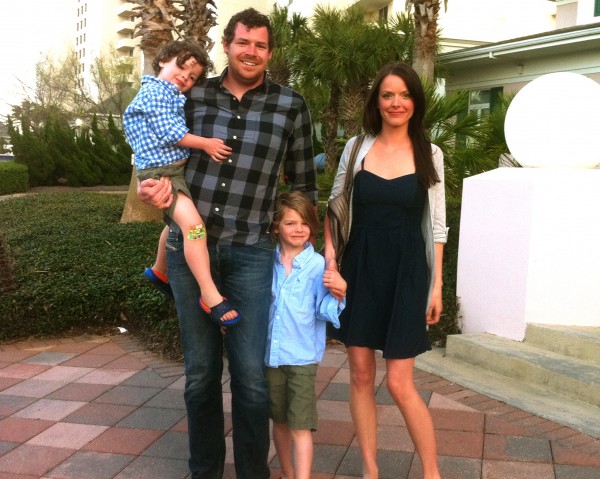 Meridith: Isla (I-la), almost four; Emmett, 17 months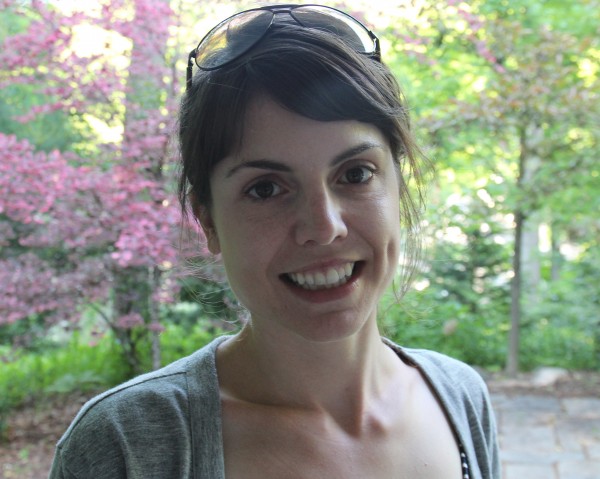 Maggie: Georgia…two year old girl.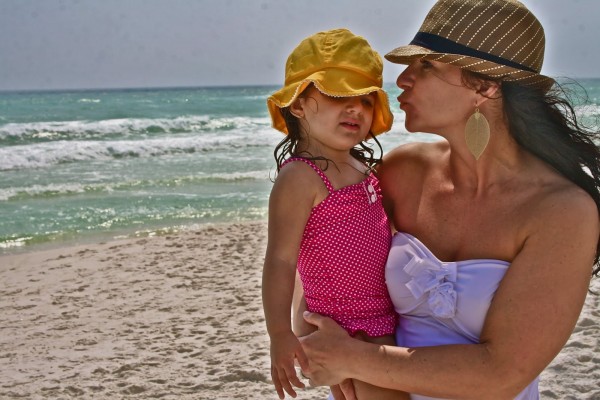 Kristi: Gillian, age nine; Aedan, age eight; Rhys, almost four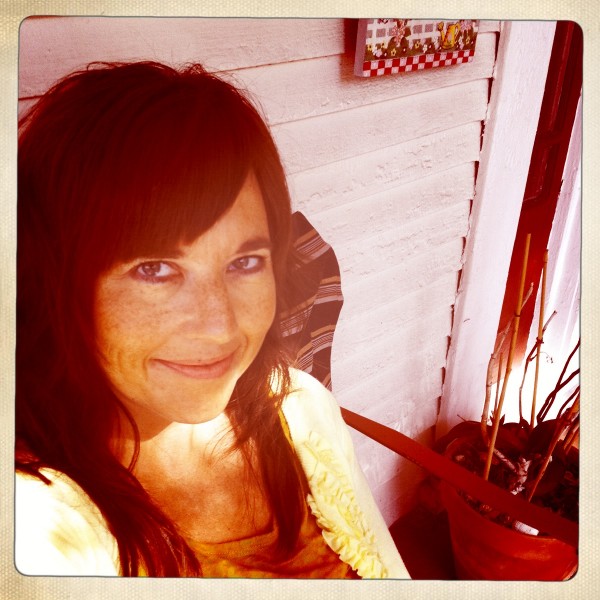 Kristina: I have one son, and he will be four in July.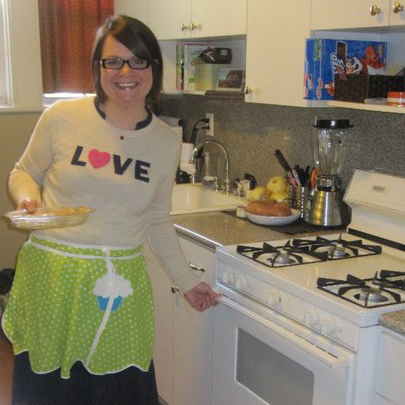 Where do you work?
Jen: I work as a freelance writer. I focus mainly on spiritual formation, Christian living and curriculum for ministries. I work from home, which is both a blessing and curse! I love the flexibility of setting my own hours and being able to be a full time mom while working. Still, it can be isolating and at times I find myself longing for the community and adult interaction of a workplace. For now it's a great opportunity to fully be both 'writer' and 'mom'.
Meridith: I work four days a week. Since I work for my family (bagpipes!), I am able to bring Emmett with me. Bonus.
Maggie: I am a part time administrator for a school. I work two days a week during the school year, and have the summers off.
Kristi: Full-time freelance editor plus full-time mom
Kristina: I am a librarian on hiatus. Right now I am a SAHM, dabbling in research and information consulting, and freelance writing.
How has your perspective changed since becoming a mom?
Jen: Here's what comes to mind: the value of time, the weight of my words, what selflessness really looks like, aiming for healthy instead of skinny, teaching by example, the uniqueness of group/family spirituality and the amazing potential in each person.
Meridith: I understand my own Mother more! All the worrying she does is straight from the heart! I never expected how much my kids would change ME. I love how parenting constantly challenges me to become a stronger, more patient, more faithful person.  I don't always "love it" in the moment but….
Maggie: What was once important to me, like career goals and getting as high as I could in my company, just have seemed to fade away.  It almost feels weird to think back to how I used to feel about working and how I feel so completely different now–almost like it was a different person.  Other things like writing about being a mom have moved to the forefront of goals I have for myself.
Kristi: I have learned to take things one second at a time and to appreciate the unexpected.
Kristina: I've learned that I can't be perfect, my home can't be perfect, and my meals can't be perfect. I've learned to value being laid back, having fun, and creativity.

When did you first develop your love of cooking? What do you enjoy most about it?
Jen: I was raised in a family of great food. My grandmother was a phenomenal cook and hostess, passing this down through the generations. My own mom raised us on delicious homemade meals and treats and I learned that a great way to show someone love is by cooking something special – how good does it feel to come home from school and catty friends to find your mom cooking something just with you in mind? As I moved out and started life on my own, I felt an almost instinctive need to love on people by cooking for them… friends, my husband, kids, neighbors… sometimes even strangers. This nurtured my love for cooking and is my top reason for spending all those hours in the kitchen. That and I LOVE to eat!
Meridith: When I was around 12 years old, I started baking a lot.  I went through a pretty long phase of wanting to be a pastry chef.  I have always loved cooking for other people and spreading my love through baked goods! I now love cooking because it is cathartic! I always cook when I am feeling stressed, confused etc.
Maggie: I grew up in a very Italian family and had an Italian grandma that cooked everything from scratch.  She made her own pasta, her own tortellini, her own sausage, grew all of her vegetables, everything.  She always wanted to show me how to do it and I never was that interested. I regret that so muc now!  It's just terrible of me that I didn't learn that from her and carry on her legacy in that regards.
I would say that when I got married I really began to enjoy cooking.  I'd never "made" dinner before that on a regular basis.  I was a teacher at the time and had summers off so I began cooking like crazy and experimenting during my first summer off when I had a lot of time.  And from there, it's just become a habit!
Kristi: Right after I got married and my husband was a pastor on staff at a large Southern church, I spent lots of time with several women in the church. I watched them entertain, learning their tricks (like lemon juice on apples prevents them from turning brown before guests arrive) and sensing the best way to be hospitable. I also started getting Cooking Light magazine, and each month I planned our meals around it. I felt less intimidated by the recipes there than in Gourmet or Food & Wine, although now that I look back on it I realize that CL's recipes have just as many ingredients and in so many ways are just as challenging. I find comfort in the kitchen, even though I don't consider myself to be a creative cook. I mostly stick to the recipe and take very few risks. But there is something about stirring a roux for mac and cheese, inviting friends over, and hearing the silence as they lick their plates clean that makes me happy.
Kristina: I began creating dishes in middle school and high school. When I was in college, my roommate Lydia, and I would eat at great local restaurants in Grand Rapids, and cook good food on the small dormitory stove. I really began to cook more and experiment with ingredients when I lived in Toronto during grad school. Toronto has incredible outdoor markets, and my friends and I had a lot of potlucks. Now that I live in Miami, I have ingredients at my doorstep that I never even heard of before moving here. The thing I enjoy most about cooking is that it brings people together!
What would you consider your "signature dish"?
Jen: After thinking long and hard and coming up blank, I emailed my husband. His response? "You don't have a signature dish, just a signature dose of whimsical experimentalism."  He may be right.
Meridith: Definitely stuffed manicotti…
Maggie: Hmmm.  That's a hard question.  I make a really good chicken cordon bleu or chicken parmesan.  My husband loves my potato chowder and pad thai.  I love the baked caprese salad that Giada (my food hero) taught me how to make.  And……I also love to experiment with different marinades for grilling shrimp.
Kristi: Probably chicken pot pie a la Ina Garten, though I have sworn off making it because it has way too much butter. And I have about 30 different recipes for homemade mac and cheese. I love to make comfort food.
Kristina: Growing up, my mom made an incredible pot roast. For years now, though, I've been a vegetarian, so I make a great vegetarian stew based on the ingredients and flavors of that dish. It's a dish that reminds me of home and calm winter evenings. My husband loves it.

Do you have a crazy cooking "disaster-turned-success" story?
Jen: I was cooking a simple marinara sauce with a good friend. It had been simmering for quite a while to thicken up and get super delish… and then we got caught up in a conversation. When I realized how much time had passed the sauce was more of a paste. In an effort to save the meal I dumped a bottle of red wine in the then-paste, gave it a stir and served it up. The sauce was PURPLE and grapey… but tasted amazing. It was probably a good thing the kids had already eaten.
Meridith: I made a cake for Easter and did not figure the timing correctly.  Instead of cooling it on the counter, I had to stick it in the freezer instead.  When I took it out of the freezer I realized it was not cooked all the way through.  Thinking there was nothing to lose, I stuck the cake under the BROILER for three minutes on both sides.  Miraculously, it finished cooking and off we went.  When we got to our destination, the middle had sunk and there was a hole in the center of the cake! There were slivered almonds on the counter so I sprinkled them around the hole and put a chocolate egg in the center to make a nest! Ta-da! Easter cake! It was delicious!
Maggie: Nope.  If they start as disasters–they've always ended that way.  Most recently I tried to make home-made marshmallows.  Never again, never again.
Kristi: Not really. My failures usually can not be salvaged. But I usually do not fail because I stick to recipes so closely! I do always try out new recipes on guests, because that way if the meal stinks, I can blame it on the fact that I have never made the recipe before, and then we just order pizza!
Kristina: I don't have a particular story. When cooking, though, I don't tend to follow recipes, so it tends to be hit or miss if I'm creating a new dish– It's usually a hit, though!
Where/How do you organize your recipes?
Jen: Oh, wow. I do have them organized, but in about a million different places. I have a file on my laptop of recipes from websites and emails. I have a fantastic stained glass recipe box that my grandpa made for me – it houses my traditional on-recipe-card recipes. I have a shelf of Everyday Food magazines and my mom's patented binder-method for organizing and finding all of her favorite recipes within them. Unfortunately, I also have an enormous stack of magazine pages that I have yet to organize and file. Oh yeah, and certain recipes I keep in an accordion folder for no apparent reason. I have dreams of one unified system.
Meridith: Can I plead the 5th? Oy. It is a work in progress.  I have recipe cards, recipe books and pages and pages cut out from magazines.  In theory, they will all go into binders (which my husband graciously purchased for me nearly three years ago). Until then I have a system that works well enough!
Maggie: I have an old-fashioned recipe box and I also keep a notebook with the rest of my recipe books to write down recipes I hear on tv or come across in magazines.
Kristi: I use email and Google Reader to store recipes, but they are not really organized. I probably need to work on that more…
Kristina: I keep a very unorganized recipe box that I never refer to.
What is one kitchen-related item that you can't live without?
Jen: This is a tie between my Kitchenaid mixer and my food processor. I use at least one of them every day and they save me LOADS of time and energy. GIVE IN to these appliances and resist the thought that it will add work because you have to wash them – they ALWAYS save time. Always. Also, I have a super tiny spatula that comes in handy so often. It's adorable.
Meridith: Food processor! I still dislike having to clean all the parts, but it is so multi-functional that I can forgive its one fault.
Maggie: I have a few: micro-planers, Rachael Ray's knives, and a colander.
Kristi: My lemon hand juicer. I bought it as an impulse buy at the grocery store and I use it all the time. I would like to also have an orange hand juicer as well.
Kristina: Cutting boards! Also, last Christmas my Mom got me a Kitchenaid mixer, and I absolutely love it.
How do you get your kids involved in the kitchen?
Jen: My kids clamor to help in the kitchen and I feel really strongly that they need to learn about cooking and nutrition. I love having them in there with me. Still, it can be exhausting and stressful. To avoid breakdowns (theirs and mine) I do the following:
If I want to involve the kids I start cooking well before I need to –this allows time for re-dos, explanations and patience.
I let go of the idea of a smooth experience. Kids aren't going to do things perfectly and worrying about every piece of eggshell or extra poof of flour is just going to send you over the edge. Relax, enjoy the experience and dig the eggshell out.
Endure the chaos for the moments when your child will actually help, for real. I can now hand a head of garlic to my five year old and say, "We need four cloves minced!" This is bliss.
Meridith: Isla loves to help, whether it is washing veggies, cutting veggies, measuring ingredients or just watching! Having her involved in the process makes her more likely to try the result. Plus, she is good company!  We also have our play kitchen in our kitchen which makes it fun for them to both play during meal preparation.
Maggie: Well….Georgia is a two so we're just starting this.  If I prep everything, she can dump stuff into bowls….with about 80% accuracy.  If I'm making cookies that need to be pressed she can do that too.  Otherwise, while I'm cooking she loves to stand on a chair and play in the water at the kitchen sink.  It's just great to have her next to me and be able to hear about everything I'm doing while I'm doing it.  She tells my husband that she's "cooking with mommy."
Kristi: I actually do not do a great job at this. I involve them most when I am making biscuits or pizza dough–something that is easy to measure out and pour in. I would like to do more of this, though!
Kristina: Because my son has autism, he does not understand the concept of danger, so I have to monitor him very carefully, especially when the oven is on, or when friends are over and accidently leave a knife on the counter. My son helps me get items from the refrigerator and put them back, he enjoys stirring ingredients, and he likes to decorate cookies. More often, though, I get my son involved with pretend play. He has a play kitchen set just outside of the kitchen gate, and he likes to pretend to cook while I'm cooking.
Check out our Inspiration category for all of the recipes that these amazing women have posted…happy eating!