We want to provide ideas, inspiration, and information for moms everywhere as we look at the world around us through MomColoredGlasses...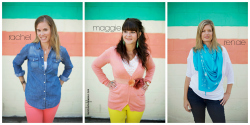 Popular Posts
Be Inspired
Not Found
Sorry, but you are looking for something that isn't here.
Be Whole
Not Found
Sorry, but you are looking for something that isn't here.
Be Informed
Not Found
Sorry, but you are looking for something that isn't here.
Yesterday, Nicole shared her thoughts on making being a working mom work.  She'll be back later next week and the week after as well to share some more thoughts and ideas on what it takes to be a working mama!  Be sure to check back. 
1.  Looking at the world through mom colored glasses means………..that everything you do and see in life has the perspective of a mother first and foremost.  For me, this is a definite reality to my everyday life.  From crying during TV sitcoms on cue to a touching mom moment to using words like "potty" occasionally at work…I wake up every morning…a mother.
 2.  Most surprising thing you've learned about yourself since becoming a mom?  I am self-critiquer.  In almost every situation, I look back and assess how I would do things differently.  It is just a part of my personality and it has been with me since the beginning.  I am so extreme in this area that when given a compliment, I actually think through the qualifications of the compliment-giver in the compliment area before deciding if I will take the flattery as a true self-esteem boost.  Yes, weird, I know.  This is honesty, friends.  Anyway, in raising my children, I have a confidence I never thought I was capable of.  From the moment they handed Myles to me, I have followed my Momtuition.  Sure, I question certain day-to-day conversations and decisions that I make.  Yet, when it comes to the big stuff, I am shocked at how confident I am.  I'm proud of my children every day and I wouldn't change the little people they have become for anything.
 3.  What character trait do you hope your kids inherit from you?  Uggh.  The hardest question in this interview…I hope my kids can have the confidence to lead others and influence their peers in a positive way.  It has been a long journey for me and I will continue to work on my confidence.  Publicly answering this question is a victory in itself.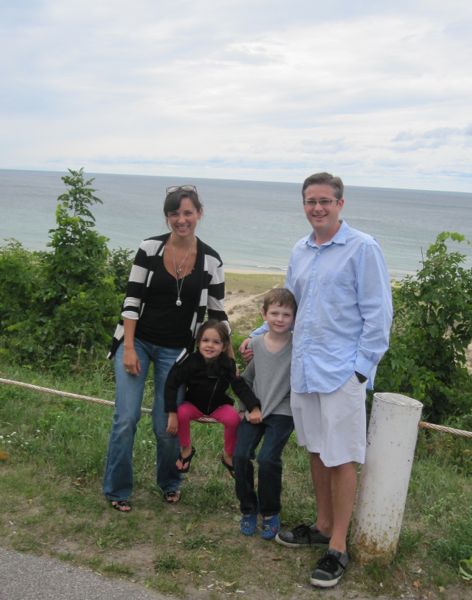 4.  Your husband?  Benjamin has friends from preschool, grade school, high school, college, and from every job he has ever worked.  He is great at making friends and forming lasting relationships.  I can already see Myles and Jillian taking after their Daddy and I love it.  We go to the beach and they make friends, we go to the park and Myles is setting up a park date with the little boy he spent his hour with.  I love it.
5.  What is the one toy you'd love to "lose"?  Anything with tiny little parts.  When the vacuum comes out, Myles goes running…to check and make sure none of his little Lego swords will fall victim to my cleaning.  Oh – and while I'm at it…Let's get rid of the beautiful xylophone my in-laws brought back from Costa Rica.  It is gorgeous and hand-painted, but looks are deceiving.  That thing can hit notes that would send all the dogs in the neighborhood running.  Instant headache.  It spends a large majority of time "lost" on top of our fridge.
6.  Most important thing in your purse when it comes to being a mom?  Hand sanitizer.  I actually have two different bottles in my purse right now…another on my desk…and yet another in my car.  I am officially a germophobe.  I was never like this before kids.  The kiddos wait with their hands out for a squirt when we return to the car.  I embarrass my husband often with my germ issues.
Oh – and lipstick.  If (when) I look like hell, at least I can pretend I tried.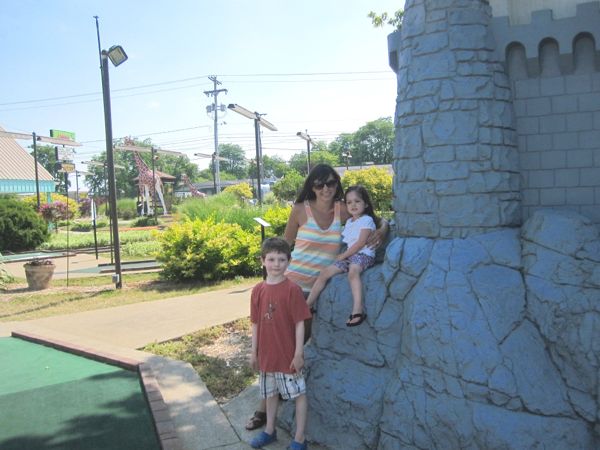 7.  Who is your mommy role-model?  I don't have just one.  We all have strengths and weaknesses and I admire friends and family members for different aspects of their parenting.  The characteristic I watch for and try (not very successfully) to emulate…the chill, go-with-the-flow mom.  I'm not sure I'll ever get there, but I continue to try.
 8.  What would your kids say is their favorite thing about you?  I hope they would say that I love them no matter what and I am forever their biggest fan.   However, I'm sure the answer they would actually give you would be more like, "She made me macaroni for lunch today and remembered the sand toys when we went to the park."
9.  Least favorite thing? I have asked them something similar before.  I interview each kiddo once a year and write down (and blog about) their answers. This year I asked Myles what he wishes I would do differently.  Okay, maybe the question was phrased to be a little less harsh on Mommy, but similar nevertheless.  Anyway, his answer… "I wish I could always do what I want."
10.  What is your greatest mom accomplishment?  Each night after baths, books, and songs, I tuck two smiling kiddos into bed for sweet dreams.  Onto the next day.