We want to provide ideas, inspiration, and information for moms everywhere as we look at the world around us through MomColoredGlasses...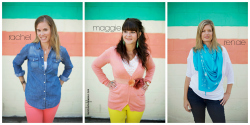 Popular Posts
Be Inspired
Not Found
Sorry, but you are looking for something that isn't here.
Be Whole
Not Found
Sorry, but you are looking for something that isn't here.
Be Informed
Not Found
Sorry, but you are looking for something that isn't here.
So, I'm sure the prudent thing to do here when it comes to writing about a memory you have with your grandma is to share a deep, moving, touching, and emotional moment that re-defined who you were as a person.  While I believe that those moments happen within the context of just about every close relationship we'll ever have I don't think they are necessarily the ones we remember and can put our fingers on.  They just become part of who we are and we adopt the outcome of those moments like they've always just been a part of us–it's hard to recall them specifically after the fact.
But….it's those small, little funny things that you remember.  And remember every detail of.  Which often makes me wonder if they aren't really the ones that are the most important after all.  So…..to my title.
I'm a rule follower.  So is my grandma.  I've always related to her in how organized she is, how there is a pattern and "right" way to do things, how there is a very specific process to doing things….like….the dishes, or cleaning, or whatever.  Even if my rituals and processes are different than hers I like them, even if they drive other people crazy, I like them.  They make me happy and peaceful.  And that's how it is with her too.
So, at the age of about twelve when I found out my grandma regularly went skinny dipping in her pool at night I was shocked.  That's against the rules.  She lived in suburbia and was very proper and I couldn't imagine her skinny dipping–let alone doing it on her own free will and more than once, if not frequently. Now, she'd let my sister and I do other un-orthodox things when it came to the swimming pool, like going to the bathroom behind the garage so we wouldn't have to traipse through the house all wet (my parents loved that one)–and we thought that was super cool, but for some reason the skinny dipping thing just hit me right between the eyes and I couldn't get past how crazy it seemed.  I mean, I was twelve…..the idea of being naked anywhere besides the bathroom or my bedroom was just so completely foreign and shocking that I couldn't imagine walking out into your backyard like that.
But…..one night my grandma talked me into it.  I'm sure my sister and mom were there too…..swinging in the hammock, hanging up wet beach towels on the clothes line, eating Bill Knapp's chocolate chip cookies, and laughing at us.  I'm sure there was a Tiger's game on in the house and you could hear Ernie Harwell in the distance.  I'm sure my dad and my grandpa were playing cribbage at the kitchen table and my uncle was sitting next to them cracking jokes and talking golf.  I'm sure it was the perfect summer night for a twelve year old like me.
I jumped in after my grandma…..just like I jumped in all day long whenever we were at my grandma's house in the summer…..but this time I was "breaking the rules."  My grandma laughed at me…….she was a much more experienced skinny dipper than me and probably thought it was funny what a big deal I was making of it.  I'm sure I asked my mom why she didn't want to do it and she'd probably laughed it off and said, "no way….it's way too cold without the sun."  My sister–this would have been right up her alley so I'm not sure why she wasn't there too…..I know she was "there," just not in the pool.
So….what's the point of this little trip down "skinny dipping memory lane?" Like I said earlier, I truly believe it's one of those little snapshots in life that you look back on and just feel good about; that makes you thankful that God put you into the family that He did.  For me, it's part of my definition of a happy child-hood–one that was full of security, love, laughing, silliness, family, and of course…..a little bit of stepping outside of the box.  It's a child-hood I want to re-create for my own daughter.
I'm thankful that my grandma is the woman that she is and that she is a part of the amazing memories that I have of growing up.  I'm thankful that she demonstrated how to create a sense of security and order in a home and that she wanted to laugh and joke around and help her rule following grand-daughter see that it was okay to break some of the rules–especially when it came to skinny dipping.
Love you grandma!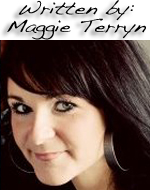 Visit my other on line home at apairofpinkshoes.blogspot.com