We want to provide ideas, inspiration, and information for moms everywhere as we look at the world around us through MomColoredGlasses...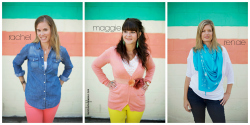 Popular Posts
Be Inspired
Not Found
Sorry, but you are looking for something that isn't here.
Be Whole
Not Found
Sorry, but you are looking for something that isn't here.
Be Informed
Not Found
Sorry, but you are looking for something that isn't here.
Today's guest contributor is Nedra from Adventure Mom. This girl is inspirational to the extreme, as she actively seeks out ways to find adventure for herself and her family. Luge, trapeze, polar bear plunge…you name it, she is willing to try it! We all need a little adventure in our lives, so soak in her passion and enthusiasm!
The most challenging task in trying to live out your dreams is the fear and insecurity that comes with that leap of faith. The fear of failure, looking stupid, wasting your time and being judged are just a few of the fears I have to overcome to live my own adventure.
By living my own adventure I am choosing to actively and purposely try to live out out the goals and dreams I have while balancing the responsibilities that involve being a mom. I feel that one of the biggest challenges moms face is to be a mom and yet not let our only identity come from being a mom. I am a mom, I love my children dearly and yet I still feel that you don't have to entirely put your dreams or fun on hold just because you have kids. I think it's great to model pursuing your dreams and having hobbies or interests outside of your mommy role.
As I have been able to pursue my goals I feel more ALIVE and in turn have more energy for my family. Maybe that's because I don't feel trapped, resenting that my life is on hold until my kids graduate. I am constantly looking forward to something in the near future. Not all of it is life changing. It could be as simple as taking a yoga class with friends, taking my kids to an interesting cultural or sporting event for the first time, or going somewhere new for a date night.
Many of my goals/adventures include my kids, husband or friends. I will be taking a 8 hour fly fishing trip with a friend that is TOTALLY out of my comfort zone, because that is something she has always wanted to try. She earned it because she shared my dream by trying the Luge and Stand-Up Paddle Boarding.
I am honored to be a part of her living out one of her dreams. As we share adventures, we step out of our comfort zone and create memories together. We face our fears and gain more confidence that we can do/try new things we never dreamed of before.
You know what they never say: A family that trapezes together stays together!
My perspective to live to the fullest was formed out of losing half of my family members. My only sibling was three years older than me and had cerebral palsy which limited him to a wheel chair, diapers and a feeding tube. He could not walk or talk but communicated joy and sadness through his eyes. He died toward the end of my 6th grade year from a weak immune system with pneumonia – something that he had caught many times before.
My mom died from breast cancer in 2004. She was originally diagnosed in 1998 and lived longer than anyone could have expected. She wasn't supposed to live to see my wedding day, but told death she wasn't ready yet by tearing it up on the dance floor.
She later would face a painful battle with cancer for a few more rounds with other parts of her body over the years. Both of my family members left this world not being able to experience all that they wanted to. My mom shared with me an unfulfilled dream of going to Hawaii on her deathbed.
Health and living forever are two things I have learned that are not guaranteed.
Losing loved ones has accelerated my desire to sample all that life has to offer. I approach life like an ADD adventure sampler. Every time I try something new I get to meet a whole new subculture of people who are passionate about their hobby that I might not have crossed paths with otherwise. How else would I get to meet people from curling, moms hockey, roller derby, and circus performing subcultures? You don't always meet the same types of people on the playground. I have enjoyed experiencing adventures that I don't necessarily want to participate in on a regular basis, but can appreciate the dedication and passion of those who do. I am sometimes scared before and during the experience, but afterwards I am always grateful for facing my fears.
When you try new things, a lot of the times people will say "why would you want to do that?" I have learned that our family is becoming more well rounded and our lives have been greatly enriched by embracing the "why not?"
I'm ok with looking stupid as I attempt to take in all life has to offer.
Starting a blog about my passion to live to the fullest was a total leap of faith. I had searched the internet trying to find someone like me and found two extremes. Traveling the world adventures or adventure in diapers. I wanted an attainable middle ground. That showed me that what I wanted to do was unique. I had to face my fears. I'm not super techie, I've never considered myself a writer, and I wondered if anyone would even read or be interested in my blogs. I have enjoyed the journey of doing something that not only helps me fulfill one of my dreams, but hopefully encourages others to step out their comfort zone too.
One of my favorite quotes is "If you want to do something bad enough you will find a way, if not you will find an excuse." This quote constantly challenges me to not let excuses or lack of desire to really put forth the effort, get in the way of my dreams.
We have to be active in really living our lives not just going through the motions. This is your only life. Are you who you
want to be? Are you doing what you want to do? If not, why not? No one else is going to live your life for you. Everyone's dream looks different,  because we were designed that way for a reason.
So who do I want to be? I want to be a person who doesn't waste my life, my dreams or withhold my love. I want to seize every opportunity to grow, stretch, learn and enjoy what is in the present. And I want to be an encouragement for others to do the same.
What adventure have you been waiting to live?
Written by: Nedra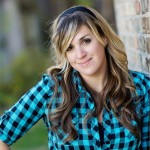 Visit Nedra's blog at Adventure Mom.