We want to provide ideas, inspiration, and information for moms everywhere as we look at the world around us through MomColoredGlasses...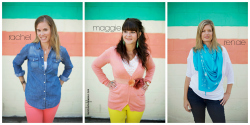 Popular Posts
Be Inspired
Not Found
Sorry, but you are looking for something that isn't here.
Be Whole
Not Found
Sorry, but you are looking for something that isn't here.
Be Informed
Not Found
Sorry, but you are looking for something that isn't here.
A few years ago, I met Denise at a local writing conference that I happened to be speaking at and attending. She was nice and funny, and somehow I knew that our paths would cross again. Sure enough, we found each other's posts and tweets, and I have thoroughly enjoyed following her blog, Life With Four Boys…Coffee Please and reading the online magazine that she co-edits with Sue Cramer, Praise and Coffee The Magazine. I asked her to share one of her adventures, and the one she picked? I remember reading it…and laughing out loud…
Once upon a time, a not so long time ago, but it seems like it now, one of my best friends told me I should start a blog.  I looked at Sue, who has this awesome ministry blog called Praise and Coffee, and wondered how she ever could think I would have anything to write about.  But she set me up, made it look pretty, and after we thought of the name (what stress that was!), Life With Four Boys…Coffee Please was launched.
My blog was like a bog of mud mocking me.  I had no idea what to write about.  And then one Sunday night after church, an opossum greeted our arrival from our window box. The kids were petrified and I couldn't do anything but call my husband, who was gone to a hockey game, and hope he would rescue me in my heels in the snow.
That is when I realized I might have something to blog about.
Having boys gives me plenty to write about.  Having kids in general does that.  You find yourself doing things you never thought you ever would, saying insane things that actually make sense and you get in situations you have no idea how you will ever survive through…but you do.  Somehow. As a mom, you will be embarrassed.  You can count on it.
When I was asked to write something for this site, I was told to just pick any random blog to write in essay form.  I couldn't pick one, so I threw it out to my friends and asked, "What's your favorite?"
There was the recent episode where I brought a chicken to school with me – and yes it flapped up to fly and yes it pooped on the floor.  There was the time I had to run over an opossum to protect the chickens.  There was the time the younger two boys asked Santa Claus at the library if he drank beer – and demanded a response.  There was all the "behind the scenes" when I was Grand Rapids Fox 17 Morning Mom.
But my friend's favorite post (because they are cruel and ever so thankful that it didn't happen to them) was the "camping incident".
I'm a mom of four boys. My husband, Jason, whom I am madly in love with, and I live on our little hobby farm where we grow boys (obviously), chickens and lots and lots of vegetables.  We sell the vegetables in front of our home.  It's a blast of a life to live.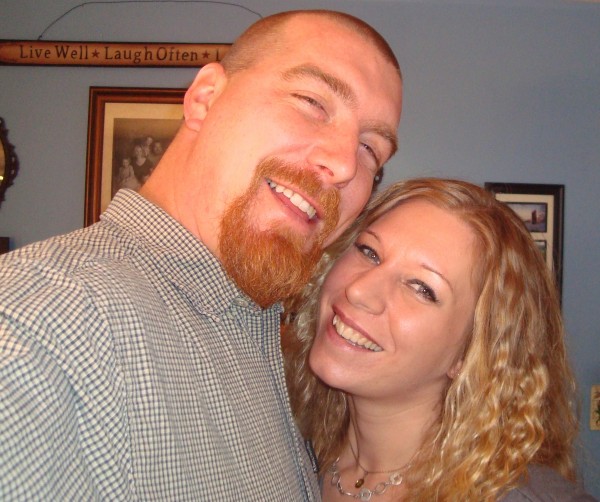 In the summer we take camping trips. It's me and the boys and my mom and our dogs until the weekend when my husband comes out to visit on his off time from work.  We have a riot and being from country living stock, camping isn't really roughing it.
Especially since they have wonderful showers.  I can withstand most anything if I can shower.
Last summer our boys were 11, 8, 6 and 4.  I had decided that the three oldest boys were responsible enough to shower in the public shower rooms (a locked room where there is a dressing room and a shower) all together and I would keep the four year old with me.  There are five shower rooms to choose from and we usually go all together, but the boys always get done before I do and then ride their bikes back to the campsite where my mom is waiting for them.
We had a pretty good system going by this time (we usually camp for a full seven days a few times a year) and the boys were doing a good job and seeming to get clean so all was good.  The showers were exceptionally slow on this particular night and I had told my four year old he could ride his bike back with his brothers if they got done before I needed to take a shower.
As it turned out, the brothers weren't done quickly and with my four year old son all dressed in his pajamas and ready to go back to the camp site, I hopped in the shower.
It was when I opened my eyes from rinsing the shampoo from my long hair that I literally wished I could actually disappear down the drain.
Because there, directly across from where I stood naked and soapy, stood my four year old with his head out the OPEN door calling for his brothers.
And wouldn't you know, the people waiting for the shower had gotten to be quite a line.  "Abraham!" I screeched, and quickly slammed the door – the door that unlocks as soon as you turn the door knob from the inside.
"I'm just looking for my brothers," he said, wondering what all the fuss was about.
I have no idea how I finished the shower. I was shaking so bad wondering how on earth I was going to get out the shower room without actually making eye contact with anyone.  Somehow I did.  I don't remember how.
And that night new shower rules were listed.  The most important one? "Never ever ever ever open the shower door.  Ever."