We want to provide ideas, inspiration, and information for moms everywhere as we look at the world around us through MomColoredGlasses...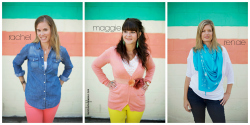 Popular Posts
Be Inspired
Not Found
Sorry, but you are looking for something that isn't here.
Be Whole
Not Found
Sorry, but you are looking for something that isn't here.
Be Informed
Not Found
Sorry, but you are looking for something that isn't here.
I had great plans for an interesting and beautiful post today but as soon as I walked down the stairs this morning I knew it wouldn't materialize. We totally had that stereotypical first week at home after a great family vacation in Florida….everyone was tired and cranky and then of course got sick, the house is in complete disarray and riddled with dirty laundry, my daughter spilled a beverage on my laptop ruining it completely etc etc etc…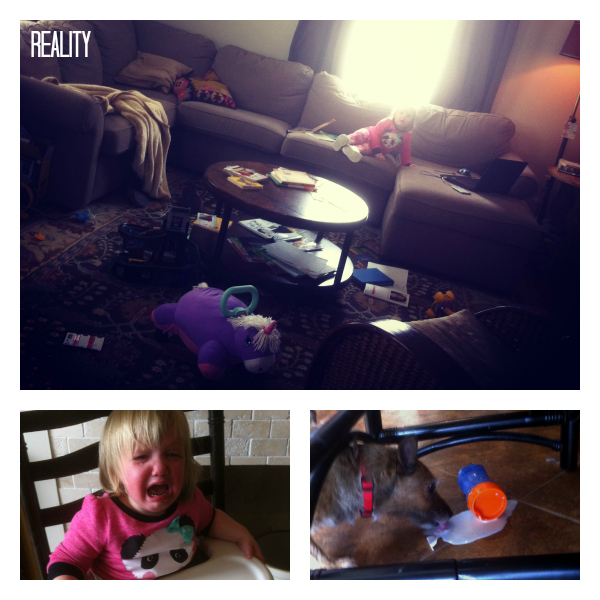 And after the millionth tantrum this week which involved my daughter throwing all her lunch on the floor (a dog comes in handy during these moments….if you look closely you can see a glob of  dried yogurt that was thrown on her head during lunch yesterday….I guess I need to give my dog a bath???) and just feeling completely grossed out by my house I decided to take some pictures and write about it because this is reality folks….and maybe I'm hoping for some solidarity from other moms out there. I've posted a lot of pretty pictures on this website but, you know, it doesn't always look like that…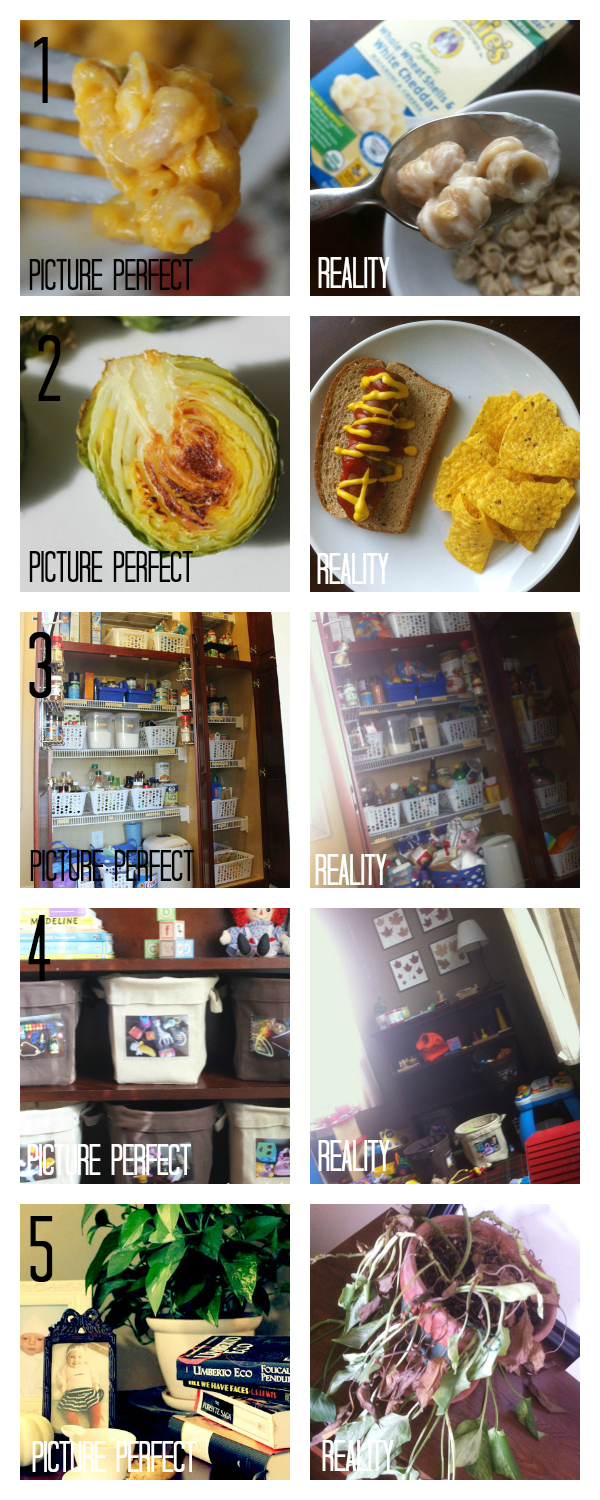 1. I recently posted a recipe for butternut squash macaroni and cheese….today my kids ate the boxed version.
2. And that super healthy roasted vegetable lunch I ate a while back? Today I had a super weird lunch involving a hot dog smothered with ketchup and mustard on a piece of stale bread with tortilla chips. I don't think the ketchup counts as a vegetable.
3. My pantry organization project is slowly unraveling…. (hard to tell from the photo but trust me, it is)
4. As is my toy organization project.
5. And I still love my houseplants but three of them haven't survived the winter this year.
BUT, a lot of great things happened this week too. I was able to meet some friends for a lovely dinner out on Monday evening, my mother-in-law came to town for 'special persons day' at my son's preschool and then watched the kids so I could get stuff done around the house on Tuesday, and another mom and I laughed this morning at playgroup when we realized that both of us strapped our kids in the car in the late afternoon yesterday to  just 'go for a drive' because that's the only way we could cope until dinner.
There are all these so-called First World Problems that can easily consume the mind of a parent like spilled milk and dried yogurt on the dog's head and broken laptops and wishing my house was always clean and beautiful and my kids were always obedient and their mom never yelled….and none of those are really important at all…..well maybe the mom yelling part is important. Like taking a great photo, perspective is everything. At least that is what's on my mind today….