We want to provide ideas, inspiration, and information for moms everywhere as we look at the world around us through MomColoredGlasses...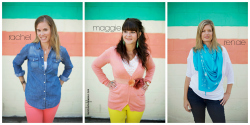 Popular Posts
Be Inspired
Not Found
Sorry, but you are looking for something that isn't here.
Be Whole
Not Found
Sorry, but you are looking for something that isn't here.
Be Informed
Not Found
Sorry, but you are looking for something that isn't here.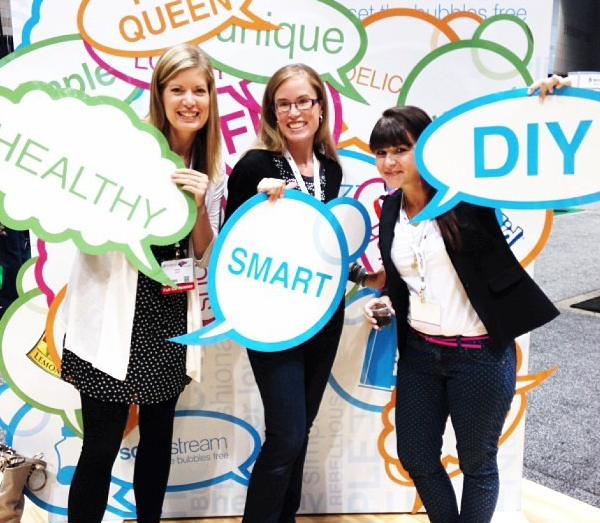 This past weekend, we headed to our first BlogHer as a MCG Editorial team. We didn't really know what to expect from the blogging mega-conference, but everything we read or heard seemed to agree that it was big and overwhelming.
Yes, it was big. The venues were big, the speakers had big personalities, and many of the brands represented were big. To us though, it didn't feel overwhelming. Maybe because we were facing it as a team or maybe because we aren't newbies anymore, but for whatever reason, it just felt…good. We were able to learn a little bit, be inspired by what we heard, and make valuable connections. An HR manager from Atlanta, a news correspondent from CNN, a brand rep who is passionate about their product…all different and all important.
We loved our experience. We also loved…
1.  Maggie: As women….we depend on each other and the information that we put out there on the web for everyone to see.  If you have thoughts; write them down.  If you have opinions on a product that we could all learn from;  share them. If you have advice to give; give it. If you have a favorite blogger; let them know by returning to their site over and over.  We are a powerful group that can work wonders in all sorts of ways!
2. Renae: Chatting it up with other bloggers….I was apprehensive at first but it was inspiring and motivating to have all these bloggers in the same room excited about their blogs. I always love meeting interesting people….it's amazing to learn about the different topics that people blog about!
3. Rachel: Chance meetings. On the shuttle bus after running the BlogHer 5k, I ran into someone that graduated from the same masters program as myself…the same year! Then, later we sat down at a table with two women: one of them grew up one town over from Renae and I and the other lived close to where Maggie grew up. Oh…and don't forget meeting The Pioneer Woman. She was hilarious!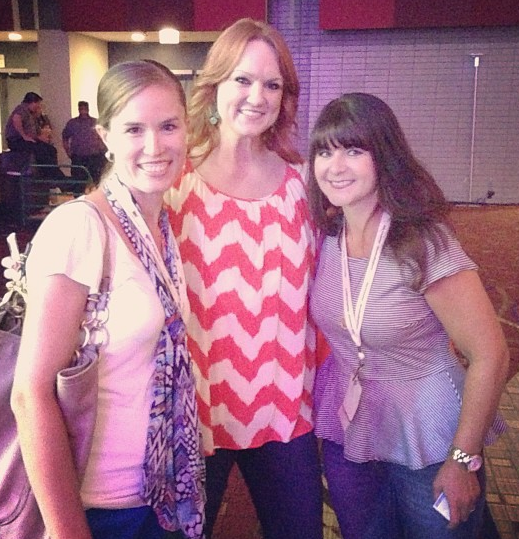 4. Rachel: Listening to Sheryl Sandberg talk about "leaning into" our careers was inspiring. She simply asked the question, "What would you do if you were not afraid?", and this sparked some amazing conversation between the three of us…and some tears on my part, which isn't surprising. More about that later…the book, not the crying.
5. Renae: Learning about how important bloggers are becoming to brands….maybe we can quit our day jobs someday and become full time bloggers?
6.  Maggie: Dessert grilled cheese sandwiches from Land O'Lakes are delicious.  Think cinnamon toast, Nutella, and white cheddar.  Think amazing!
7. Rachel: Finding some time to shop in the middle of it all…and joining the Minnetonka family! Renae: Yep I got some Minnetonkas too…it's a family thing I guess….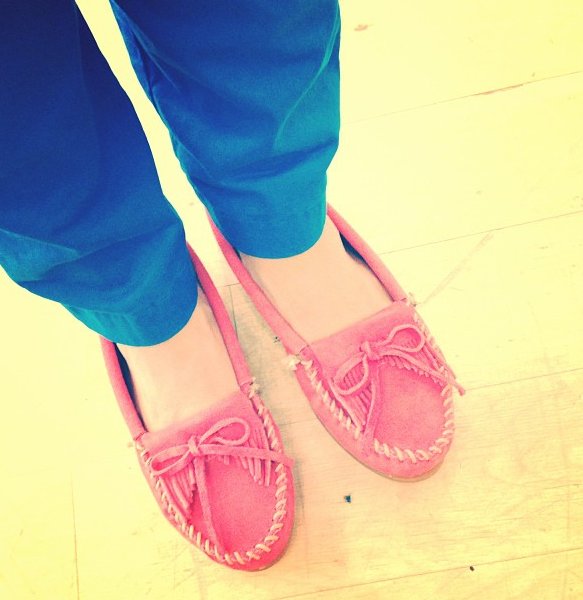 8. Rachel: Spending 48 hours with two of my best friends…laughing over dinner, comparing notes after sessions, talking blog strategy in the hallway, sharing our swag, whispering late into the night, and still having plenty to talk about on the ride home.
9. Renae: Ditto on #10 🙂
10. Maggie: Being surrounded by so many amazing women working hard to express their voice as we tap into the power of women and realizing that it really is an honor to be able to call myself a blogger.
Thanks Chicago…and BlogHer!