We want to provide ideas, inspiration, and information for moms everywhere as we look at the world around us through MomColoredGlasses...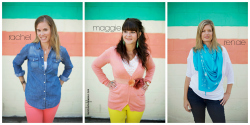 Popular Posts
Be Inspired
Not Found
Sorry, but you are looking for something that isn't here.
Be Whole
Not Found
Sorry, but you are looking for something that isn't here.
Be Informed
Not Found
Sorry, but you are looking for something that isn't here.
What are the ages/gender of your children?
We have 3 girls. My oldest is is 8 1?2, then 5, and the youngest is 4 1?2 (and you have to include the 1?2s. They are super important.). No you did not read that wrong. My youngest two are 6 months and 3 days apart due to the wonderful thing called adoption.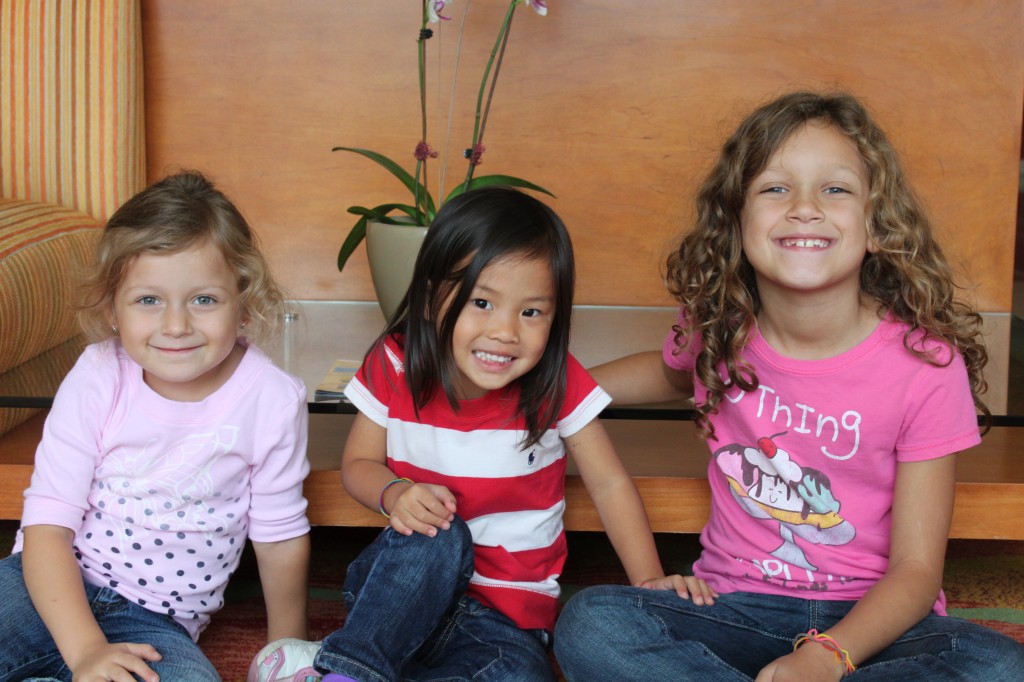 How do you spend your time?
I wake up early because I love the quiet in the morning. I meet with the Lord and enjoy a nice cup of hot tea before the girls get up and my house gets loud. During the school year we have our normal school routine. You know, wake everyone up, feed them all, do hair, rush out the door, come back in to feed the dog because we all forgot. That's normal right? Once everyone is where they should be I head to the gym to get a good workout in. It keeps me sane and nice, and my family appreciates that.
The rest of my day is spent working for Voice of the Orphan (VOTO) adoption agency. I am their Outreach Coordinator. I adore my job and working with adoptive families is a passion of mine. I also serve on the board for The Sparrow Fund (TSF). Yet one more way to live out the passion the Lord has given me. I am also the owner of Baby Bobo. It's a business I started when we were first saving for our adoption. I make several baby/kid/big kid items that are softer than anything you have ever felt.
When I am not working (can you call it work when you love it?) I am planning a Bible study lesson for my 5th and 6th grade girls, attending one of my girls' sports activities (soccer, tae kwon do, or gymnastics), working on fundraisers for VOTO or TSF, hanging with "framily" (friends that are family), getting my hair done by the three best hair dressers ever, blogging, dreaming about being at Disney World, and laughing at my ridiculously funny husband.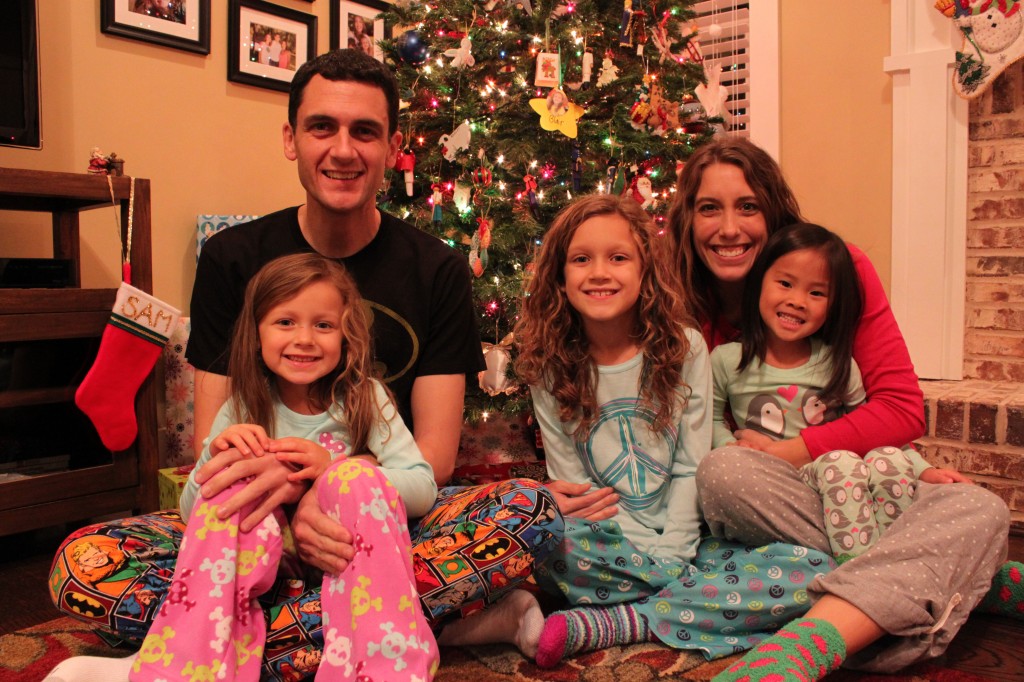 What has been one of the greatest joys of motherhood?
I can only choose one? I love experiencing things through the eyes of my children. Everything is so new, and wonderful, and full of possibility. Being a mom means I get to relive all of these wonderful things over and over again. I am going to cheat and tell you another joy. As my girls have gotten older I have loved getting to hear what they think about things around them. It is so much fun to hear them processing and figuring "it" out. I adore they way they phrase things and how their logic works. Basically my greatest joy of motherhood is simply being a mom. I wouldn't change it for all the world.
What has been one of the greatest challenges of motherhood?
Time. Hands down. I never feel like I have enough time to spend with my girls. I mean, I know I have work, but my work all happens when they are away at school or once they are in bed. Once they are home, it is all them all the time. I just always want more time with them. More time to listen. More time to just sit and color. More time to laugh. More time to dance. More time to snuggle. Just more time to enjoy them where they are right now.
Finish the phrase, "I never thought I'd…"
say any of the following:
"Do not put cocoa krispies in your nose.", "Is that a cricket in your mouth?", "Who put the phone in the freezer?", "You are in question asking time out.", "We don't play dog poop on a stick.", "Can I just go potty without an audience?", and "I don't think Bono will be at the park to play with you today."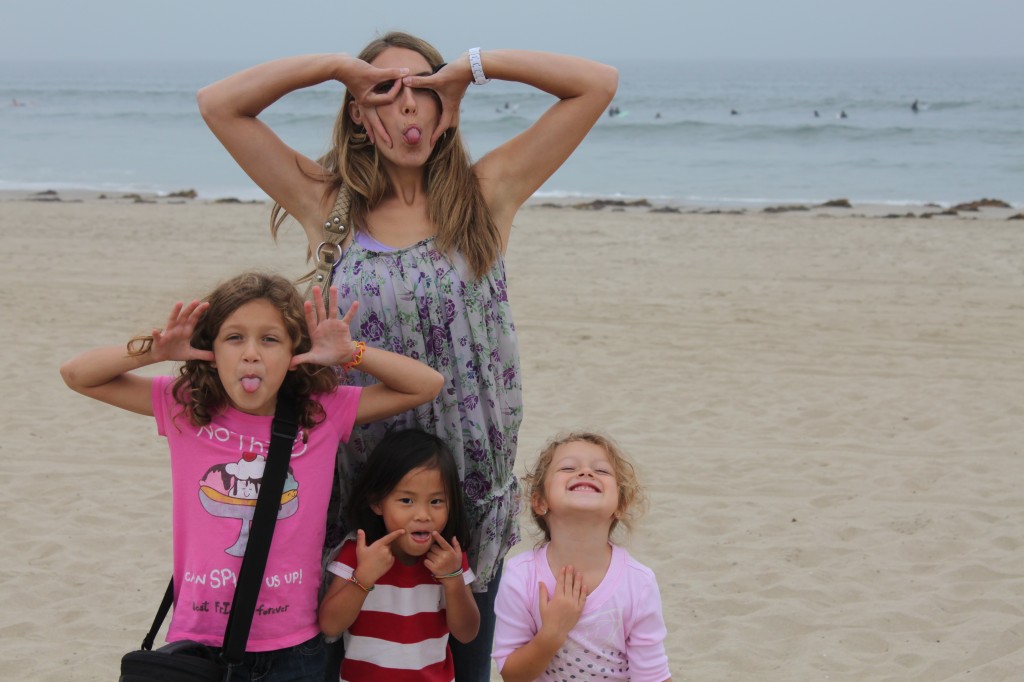 What toy do you wish would simply disappear?
Squinkies. Why are they popular? We use to get them for a dime at the pizza place. Now I have to pay $5. Really? And what exactly do you do with them? They can't move. I submit that they are really there just to drive me crazy when I step on them and teach me how to find teeny tiny things for a frantic child.
What are your kids reading…right now?
My oldest is reading Journey to the Center of the Earth. She loves it. Says it's the best book ever. My middle just learned to read all by herself, so she is really into reading anything. That includes every street sign, billboard, label, and level 1 reader she can find. Oh, and it's all out loud. My youngest enjoys listening to anyone who wants to read to her. We recently read through an edited version of Alice in Wonderland. She thought that was really cool.
And what is on your nightstand…what are you reading?
I just finished reading Incidents in the Life of a Slave Girl Written by Herself
 by Harriet Ann Jacobs, using the pen name "Linda Brent." It was an amazing recount of Miss Linda's (Harriet's) life growing up as a slave in the South. Very insightful and well penned, it made me consider some issues at that time that I might not otherwise have considered. I also have a People's magazine on my nightstand. I'm all about balance in my reading.
When was the last time you did something spontaneous with your kids?
I honestly do a lot of spontaneous things with my kids. I asked my husband what the last one was and his response was "what did you do today?" This week we headed to New Orleans to meet up with one of my best friends and her family. I had never been to Nola before. It was incredible, and I am not just talking about the food. We learned a lot about the history (including pirates, which was a huge hit with my girls), visited several sites, and of course we ate a lot of amazing food. We stayed 2 days and then came home. But to answer my husband's question, today it rained so we grabbed toothpicks and had a race in the gutters on our street. First toothpick to the storm drain won.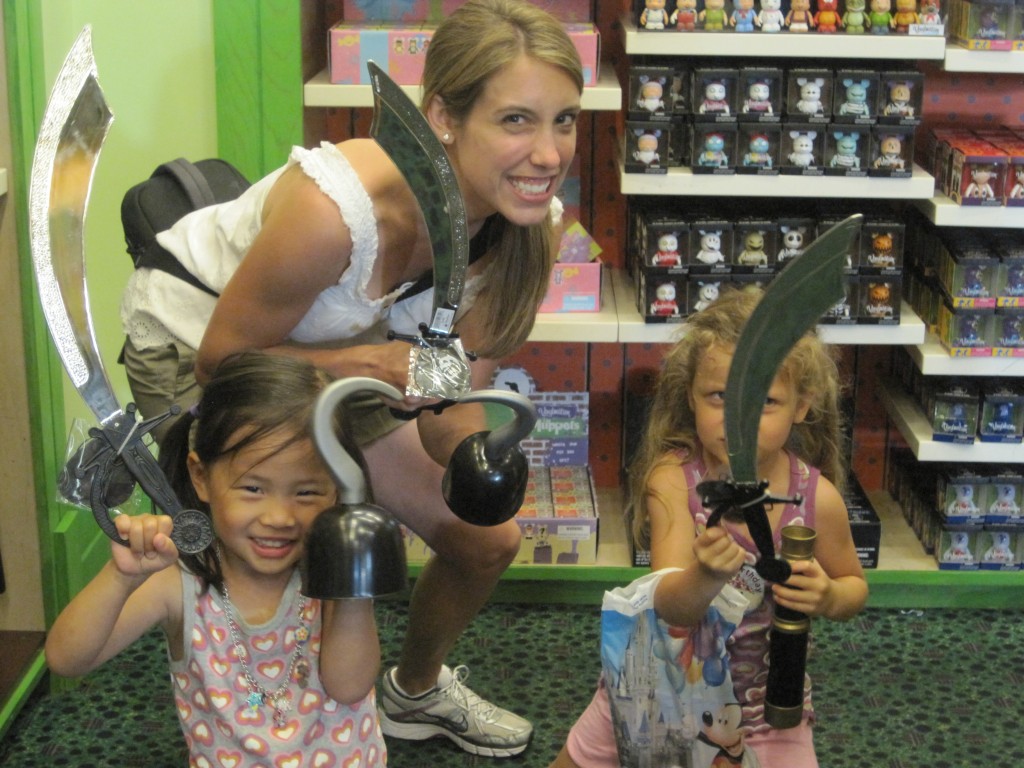 Written by: Ashley Milford