We want to provide ideas, inspiration, and information for moms everywhere as we look at the world around us through MomColoredGlasses...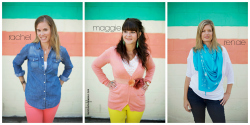 Popular Posts
Be Inspired
Not Found
Sorry, but you are looking for something that isn't here.
Be Whole
Not Found
Sorry, but you are looking for something that isn't here.
Be Informed
Not Found
Sorry, but you are looking for something that isn't here.
November is national adoption month.  It's not as widely recognized or talked about or commemorated as a lot of other 'theme' months, sadly, but it's national adoption month none-the-less and it should definitely be celebrated!
Adoption has touched families in so many ways; from birthparents in the family, foster parents, foster kids, and of course adopted children–both domestic and international.  And it means something different to everyone involved.  We have had an open domestic adoption with our daughters birth mom's family since we brought our daughter home from the hospital at two days old. Georgia, our daughter, is now four and a half.   And so often we get the question, "What does that really mean?  An open adoption?"  A natural curiosity exists, even trepidation and doubt that an arrangement like we have could really work.
I've had people express concern that a competition of sorts will surface in regards to who will get my daughter's attention as she gets older, who she'll want to spend time with, how she'll satisfy her curiosity when it comes to her beginnings and ultimately that she'll become something that is vied over between us and her birth family.  I understand those fears; I had them before we entered into an open adoption, and even now sometimes…I'll hear a story on the news, read something, have a very difficult question posed to me, observe another adoption experience from a distance that makes me uncomfortable, or let baseless doubt creep in.  But I have trained myself to squelch those momentary hesitations.  Because……they all stem from situations that don't match with what we've built, they are the antithesis of what open adoption means to me…….and to Georgia's birth family……..so I don't operate within those parameters.  I operate within my own definition of 'open adoption.'
I believe open adoption is……….
honest.  There are no secrets or mysteries.  My daughter will always know where she came from, who loves her (we all do!), what we're all like, what it's like to spend time together, and how she is who she is because of all of us.  I'm not saying that everything will always be easy as she gets older–but there will never be musings on her part about who her birth family is.  Open adoption seeks to prevent fantasies and animosities because a relationship has always existed.
I believe open adoption is…………
fluid.  We can't create a one and done definition of open adoption.  It changes as children and parents grow and move through different phases of life and we need to be okay with that.  Just like many things in life have an ebb and flow……relationships within open adoption may experience that same trend.  It's to be expected.
I believe open adoption is……………
a bond.  Our kids should not be put in a position to side with one part of their family over another; their adoptive family or their birth family.  Our children should be the bond that brings two families together.  Not because we place that responsibility on our kids but because as people who love these kids like crazy we should provide an environment in which they can thrive and relax in the fact that they won't have to choose who gets their attention.
I believe open adoption is…………
different for every family. For some people open adoption is an organized series of visits throughout a year.  For some it's pictures and an occasional visit.  For some it's an extended family that gets together as often as possible.  It's different.   Based on every situation.
And these four quick thoughts aren't exhaustive for me.  They're just the surface.
I am thankful every day that we have an open adoption with my daughters birth mom and family.  She loves them.  She trusts them.  She talks about them.  She is proud to tell people about them. And she is secure and confident and proud of who she is and where she came from.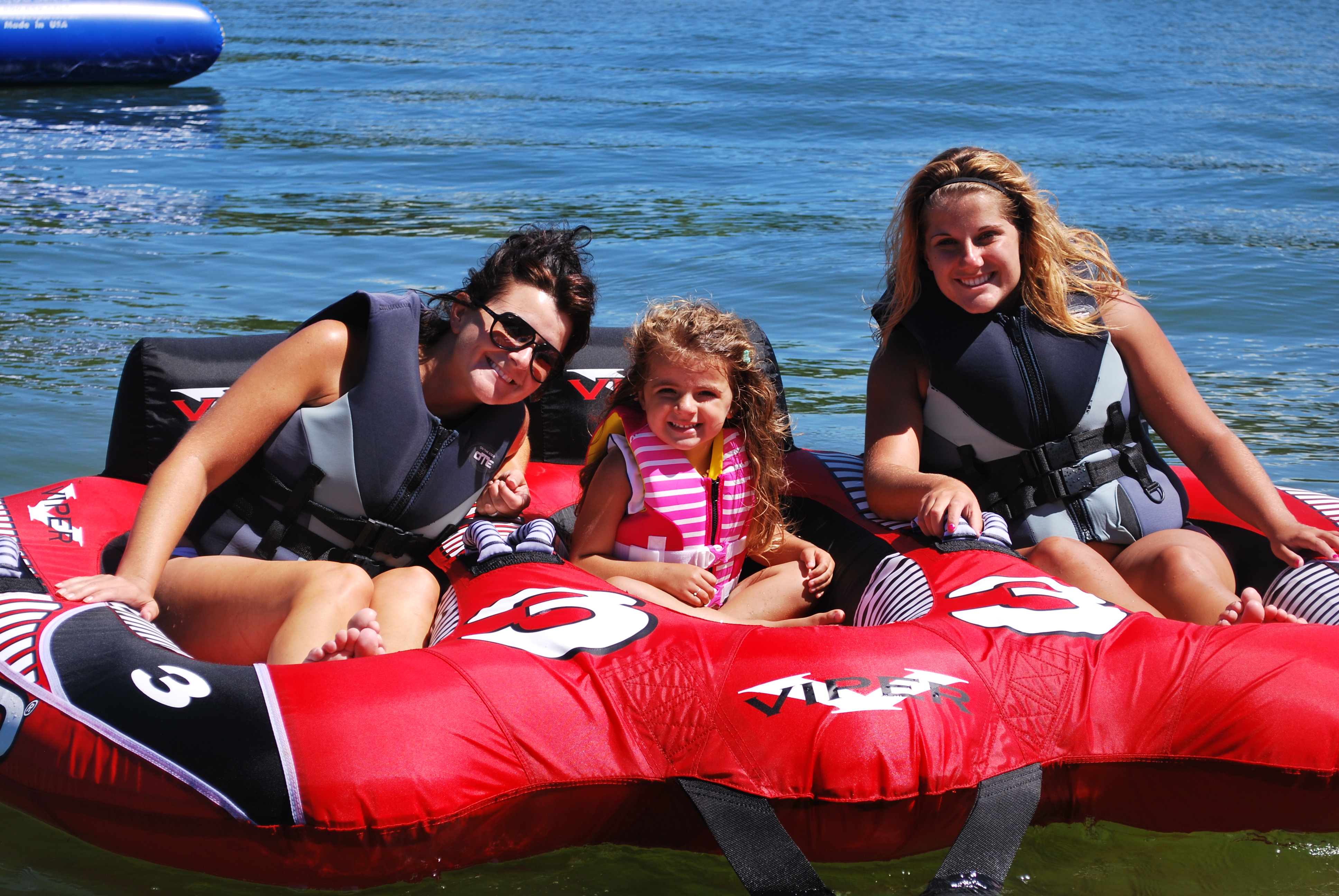 Tubing last summer.  From L-R….Me, Georgia, and her birth-mom Tarah.  
Happy National Adoption Month!  How have you been touched by adoption?
Visit my other online home at apairofpinkshoes.com