We want to provide ideas, inspiration, and information for moms everywhere as we look at the world around us through MomColoredGlasses...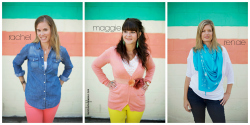 Popular Posts
Be Inspired
Not Found
Sorry, but you are looking for something that isn't here.
Be Whole
Not Found
Sorry, but you are looking for something that isn't here.
Be Informed
Not Found
Sorry, but you are looking for something that isn't here.
About seven years ago I was in Old Navy trying to find an original and unique baby gift, the recipient has slipped my mind; that was the era of "everyone i knew was having a baby. " Chris and I hadn't officially started trying to have a baby yet but I figured it wasn't long off.  I was having no luck finding this gem of an original baby gift . I wandered over to the clearance bin and dug through it for a few minutes.  At the bottom was one pair of shoes—there were no others like it in the bin.
They were awesome….pink metallic Mary-Jane tennis shoes.  I loved them! They were $4.99, I do remember that,  and I must have been shopping for a little girl because I decided they'd be a great addition to whatever I did end up getting as the real present.  That's all I walked out of Old Navy with….or so I thought.
I put them in my guest room closet when I got home in my never-ending efforts to "de-clutter." I must have found something else to give this friend of mine for a present and forgot about these shoes.  I do remember I found them a few weeks later and had this moment of…."how could you have forgotten about these?  They are so amazing, and would have totally made the present." I left them out this time because of course I knew someone else that was having a baby shower shortly…again for a girl.
However, over the course of the next few weeks I'd constantly see these little shoes sitting on my desk in the guest room.  For some reason, I had this abnormally deep love for these little $4.99 shoes and when the next baby shower rolled around I just couldn't give them away—at least not yet.
So…….about a year passed and I had put the shoes back in the closet but I did look at them frequently and think about how incredible they were….seriously?  I hardly had this much affinity for my own shoes….and I love my shoes.  I think I decided in the course of that year that I'd never give them away….I'd save them for the little girl we'd have one day.  Wishful thinking on my part since I had also convinced myself that I'd never be lucky enough to have a girl.
And then we started trying to have a baby, and trying, and trying.  Our friends had babies and more babies….and lots of little girls that I could have given these shoes to, but I couldn't.  I decided that I'd rather keep them forever and never do anything with them than give them away.  It was a little ridiculous.
So these adorable pink shoes sat in my guest room closet for five years…..FIVE YEARS! I looked at them a lot and thought about how much I wished I had a little girl to put them on….but I didn't…..so I'd put the shoes back up on the shelf and shut the door.
When we decided to adopt I once again started getting excited about the pink shoes…maybe this was my chance to have someone wear these pink shoes once and for all.  Maybe.  On the night that we went to meet the expectant parents that had chosen our profile book I was so excited about so many things……and of course to hear what the gender of the baby was.  And in all honesty I wasn't thinking about the pink shoes—I was just thinking of having a baby.  But when this couple told us that the baby was a girl I almost jumped across the table in excitement…not for the pink shoes really….but for this huge answer to the desire of my heart to not only have a baby, but a little girl.
Georgia now fits into the pink shoes…..she's 18 months old.  And of course she looks as cute as ever in them.  We took a walk today in her pink shoes around the neighborhood and into the woods.  She pushed her giraffe in her stroller and I pushed my stroller in case she got too tired to keep walking.  But those pink shoes kept her going…..she walked almost a ½ mile in those little pink shoes and I smiled every time I would look down and see those little feet in those little Mary-Jane tennis shoes that were seven years old.
I've learned that when I walked out of Old Navy on that day all those years ago I left with more than a pair of shoes.  I left with an answer to prayer that I didn't even know existed yet.  I left with an amazing lesson on God giving you the desires of your heart when you might not even know what the desires of your heart are yet.  I left with this little symbol of hope that would sit in a guest room closet through all those years of frustrating medical procedures, tears, anger, and heart-break.  I left with the first thing I'd ever buy for my little girl.
It's made me think about all of the other 'shoes' I might have lying around my house that are just waiting to be revealed and the hope that I have enough faith to bring those 'shoes' to fruition.  But thankfully, if I don't, God does.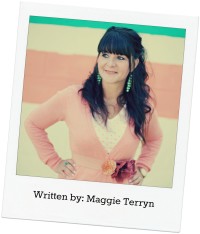 Visit my other online home at apairofpinkshoes.com