We want to provide ideas, inspiration, and information for moms everywhere as we look at the world around us through MomColoredGlasses...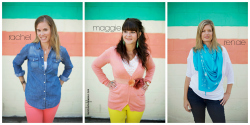 Popular Posts
Be Inspired
Not Found
Sorry, but you are looking for something that isn't here.
Be Whole
Not Found
Sorry, but you are looking for something that isn't here.
Be Informed
Not Found
Sorry, but you are looking for something that isn't here.
We've got a great guest post today from Susan Tebos…author and adoptive mom who has a heart for adoption and doing it the right way.  Today she shares with us one of the most important conversations you can have with your adopted kiddos….or more like a series of conversations. 
***************
I've got a gut feeling that I need to share with you. It's a feeling that winds me up like a top and makes me spin like a crazy woman. I get this feeling that adoptive parents aren't absorbing the truth of how important it is to tell their adoptive child their story. Sure, many tell their child that he or she is adopted and loved, and now in his or her forever family… that "God wants you right where you are". I hear this a lot from well meaning parents as I travel around and love this approach especially for little kids. It soothes our hearts and theirs. But what if this approach is not enough to help our kids heal?
The reality is our kids age into wanting more. They want answers that we're not giving!
What if your child needs more information so he doesn't point a finger at God and blame him for separating him from his first love?
And with lack of information…
what if your child silently wonders if he is good enough because his first love let him go and he doesn't know why?
And once the wondering starts…
what if your child wonders if anyone cares about how he feels about being relinquished or that he thinks ill of himself for reasons he can't articulate?
Feelings are tricky. They can stir up all sorts of commotion, lies that kids will believe. If we don't help our kids sort out their feelings the lies will win.
I know. My three kids think and wonder and have trouble managing the lies that seep into their vulnerable hearts. All kids do to some degree. Adoptive kids even more.
What if God is counting on us to help our kids heal? What if He's counting on us to be truthful and authentic and compassionate truth tellers? What if he is asking us to enter into the painful places of our child's heart to encourage understanding, acceptance and forgiveness? What if we are missing the very thing we are supposed to be doing for our kids, being agents of hope and truth and healing and teaching them what forgiveness means and how to forgive?
All adopted kids need to know the truth. They need time, sometimes years, to wrap their heads around what happened and decide what they are going to do about it. If left alone…
they may let lies fester and mess with who they are.
they may fight, suppress, and ache inside not knowing why.
But with help…
they may one day accept the truth and ultimately forgive?
Kids can't navigate this stuff on their own. Their thinking skills are not sophisticated enough, yet. That's why I am standing on my soap box trying get your attention.
Our kids can't put it together in a healthy way. It's our job to put it together for them.
Will you join me today…whether your child is eight or eighteen and gently invest in his heart? Choose a time when he's approachable and not stressing over homework or tired, for example. (Cookies help) Casually invite him to talk about first mom…then offer him something new he needs to know like that she loved but was young or that she feared, or that she was unable. Help him see first mom was fallible like you and me are fallible. Ask him what he wants to know about her, what he misses. Keep it casual. Sometimes just quietly sitting with a child can be enough to say, "I know and I care".
Let me know how it goes.
From one adoptive parent to another…Do this, okay?
Warm hugs,
Susan