We want to provide ideas, inspiration, and information for moms everywhere as we look at the world around us through MomColoredGlasses...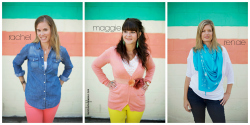 Popular Posts
Be Inspired
Not Found
Sorry, but you are looking for something that isn't here.
Be Whole
Not Found
Sorry, but you are looking for something that isn't here.
Be Informed
Not Found
Sorry, but you are looking for something that isn't here.
The grocery store closest to our house is undergoing a major renovation. By major, I mean that every time I go shopping it is like I am embarking on a scavenger hunt to find everything on my list. I will be honest, I have been seriously grumpy about it, but this morning, as we were wandering around trying to find the kindergarten graduation cards, I realized there was a silver lining to this whole escapade. Instead of jumping into my well worn rut of toiletries – dairy – dry goods – meat – frozen – produce – I was forced to forge a new path, where I saw pockets of the store that I haven't seen in ages. It was kind of exciting, in an uncomfortable sort of way.
It is good for us to ditch our ruts sometimes. It is good for us to try new things or do things a different way, sometimes just for the fun of it, sometimes to give us a new perspective, and maybe because [gasp] sometimes there are better ways to do it. Imagine that…
But what I have found is that I need that push to get me over the edge of the rut, whether it is a book full of ideas, new strategies to get tasks done, or even just a change of scenery. Here are a few that have inspired me recently: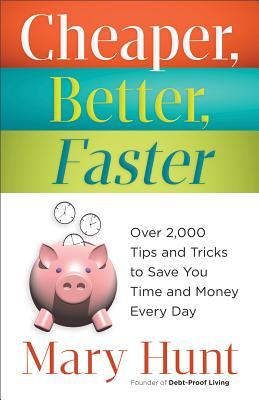 Cheaper, Better, Faster: Over 2,000 Tips and Tricks to Save You Time and Money Every Day
 by Mary Hunt
Published in 2013 by Revell 
This book, jammed with over 2,000 tips for doing everyday activities cheaper, better, or faster (hence the name) is the definition of getting you to try something new. The tips range from cleaning, food, kids, maintenance, shopping, and more, and I found new (and simple) ideas sprinkled throughout the book.
For example, instead of trying to cut slippery cold butter to dot over the top of a pie, I could simply grate it on the coarse side of your box grater. Aha!
Or instead of giving a new neighbor a loaf of banana bread, I could give them a neighborhood map highlighted with all the "hot spots" in the area…grocery stores, dry cleaners, churches, and such.
And instead of ignoring the oil stains on our driveway, we could try sprinkling cat litter on it and rubbing a brick in a circular motion until it dissipates. Hmmm…
We just get so used to doing the same things the same way…and we just need new ideas….rut-busting ideas.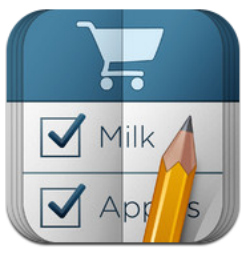 Don't Forget Your List by Zenware, Inc.
$1.99 for all Apple devices
I write my shopping lists the same way every week. I grab a piece of printer paper and I create little segmented lists for the different places I need to shop. Then, as I go throughout the week, I go to the different stores, and promptly forget what I need. I went to two stores today, for example, and forgot both times that I needed to track down some Affresh tablets for my washing machine.
This app changes the game in a simple, but effective way. First, you add in the stores you regularly frequent, and then you start to build your shopping list. Each item can be assigned to a store from your list, so that when you visit that store, it reminds you what to purchase. You literally can't forget your list.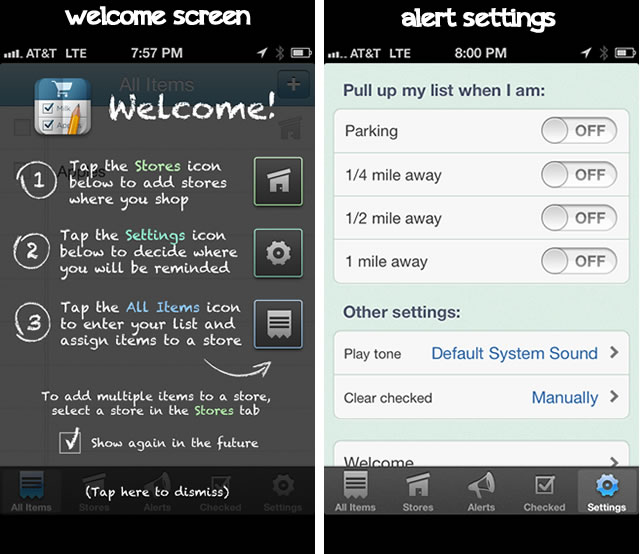 Awesome, right? Maybe the next time I go to Target, I won't forget the Affresh!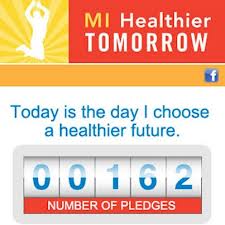 MI Healthier Tomorrow: Take the Pledge
Free
I am in a serious rut with my eating habits as well. Too many sweets, over-large portions, and not enough water are a recipe for unhealthy living. But my friend clued me into a program being run by the Michigan Department of Community Healthy called MI Healthier Tomorrow. The goal is to encourage individuals to take the pledge to lose 10% of their body weight and have a healthier future as a result.
Encouragement is good. Strategies are even better, and when you sign up for the pledge, they will send you a starter kit with coupons, sign up for twice-monthly encouraging emails and/or text messages. Or, you can simply start using some of the tools. I really like the Food Journal pages , because they don't just help you track your eating, but they help you think through how much sleep you are getting, what worked/didn't work, and what activity/exercise did you complete. It's a strategy shifter, and I like that. I need that.
So…how are YOU going to ditch your rut this summer?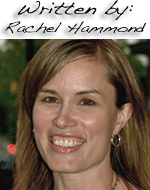 Disclosure: I was provided with review copies of the book and app, but all opinions are my own.