We want to provide ideas, inspiration, and information for moms everywhere as we look at the world around us through MomColoredGlasses...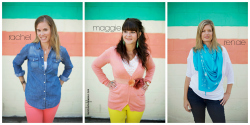 Popular Posts
Be Inspired
Not Found
Sorry, but you are looking for something that isn't here.
Be Whole
Not Found
Sorry, but you are looking for something that isn't here.
Be Informed
Not Found
Sorry, but you are looking for something that isn't here.
Along with thousands of others, I read Ann-Marie Slaughter's piece, "Why Women Still Can't Have it All" in The Atlantic this week, and it has been rattling around inside my head ever since. There have been a pile of responses written to her piece as well; I loved Megan Francis' thoughts where she defends "the ordinary life" along with many others.
What Slaughter argues is that her generation has been feeding a line to me…us…the younger generation that says that if we only work harder, smarter, better, stronger, than any woman can "have it all". We can have the amazing career, focused family time, rich personal life, and beautiful hair to boot, or at least that is what the high-powered women executives have been telling us. But in today's world and economy, where job choices are limited and working is seldom an option, she believes that we can't, and that change needs to happen at every level, from the employer who doesn't offer flexible working hours to the policy makers that walk the halls in Washington D.C., to provide a better environment for women to get the satisfaction we need. She tells us we are unhappy, unable to capture the perfect work/life balance, and not realizing the dream that feminists worked so hard to achieve for us.
In one respect, I agree with some of what she says. She talks about how work culture needs to continue to adapt to today's world, for both men and women. Working in a traditional office isn't always the best way to get work done, and businesses need to continue to clue in to that fact. Is 40 (or 50) hours a week sitting in a cubicle really make for the most efficient and productive way to use your employees? Do they really think that not allowing for flexibility for people who are caregivers for children or elderly parents is a bad thing? On the contrary, by letting their employees take care of what is important in their life, they will receive  focused work product in return. If they aren't sitting there stressed out about finagling doctor's appointments and physical therapy sessions around a demanding and inflexible work schedule, they will actually work while they are at work. Imagine that!
I also applaud her portrayal of a "stair step career path". Instead of a straight line progression, our careers are more likely marked with plateaus or even "dips". She calls the plateaus "investment intervals", where a women might take a job with less responsibility so that she can focus more on home responsibilities or step out of the workforce completely for a time to care for children or ailing parents. I entirely agree, and I believe women should be just as proud as their resumes that follow an untraditional path. Many times, those "investment intervals" give us time to reconsider what we really want in our careers, and perhaps show us a completely new and more fulfilling path. I know it did for me, as I look back at when I stopped working full time, and feel so thankful for the opportunities and experiences that opened up for me over the last seven years.
But where this article really started to make me squirm is her assumption that having it all is in our reach, if we only change the system, have impeccable timing when we have our kids, find flexible businesses to work for, and have a supportive spouse, if possible.
And I want to say, "Hold on…slow down…stop the phones right there."
Because I look at my generation, the generation that Slaughter says has been deceived, over worked, and not finding our ways into the upper echelons of corporate America, and I want to tell her, "I think we have this one covered, thank you very much." In fact, it makes me feel a little insulted that she thinks we want to "drink the kool-aid" that they are serving up with a shot of unrealistic expectations and a side of guilt to go. I look at my generation, and I see women who are confidently choosing to redefine what "having it all" means for them, instead of buying into what society says it should look like. They are happy, fulfilled, and not saddling themselves with a distorted view of success.
Success, for the women I interact with, is largely determined by the quality of their life, not the size of their paycheck or the scope of their influence. We make choices that are good for our families first, whether that means working full time, part time, or not at all. We take untraditional career paths, ones that sometimes include "investment intervals", and we accept those happily, not with malice or resentment. We hack out our own career paths into the wilds of small business and entrepreneurship, modeling for our children that we don't have to be limited by what jobs are listed in the newspaper. 
Women who blog at their kitchen table, sell their wares on Etsy out of their basement, work jobs that have less responsibility, but get them home by dinner, job share, work four days a week in the summer, volunteer tirelessly at their kid's schools, homeschool their kids, turn down promotions, work hard at their full time jobs, start their own businesses, purposefully choose flexible career paths, parent their children…I can think of women in my life that fit all of these descriptions, and guess what, Ann Marie? We are happy with our choices. We aren't shrinking violets that don't have any ambition or drive, but we using our skills, knowledge, and talent to transform what "work" means…what "success" means, and passing THAT on to our girls.
It's time for YOU to start paying attention to US. You might just learn a thing or two.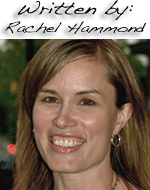 Rachel Hammond is the Be Informed editor for Mom Colored Glasses, and also writes about life, motherhood, and faith at Circle of Quiet.
Image: The Atlantic, July/August issue