We want to provide ideas, inspiration, and information for moms everywhere as we look at the world around us through MomColoredGlasses...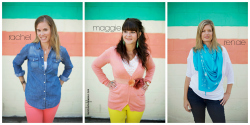 Popular Posts
Be Inspired
Not Found
Sorry, but you are looking for something that isn't here.
Be Whole
Not Found
Sorry, but you are looking for something that isn't here.
Be Informed
Not Found
Sorry, but you are looking for something that isn't here.
Warm weather is finally upon us. Kids are out of school, pools are open, and baseball leagues are in full swing. But it's not all fun and games. Pollen counts are high, fleas, ticks, and mosquitoes abound, and thunderstorms and fireworks pop up without warning. Here are a few ways to take care of your 4-legged family members and help them enjoy the summer too.
Allergies
Pets have allergies too. The same pollens that make our eyes water and noses run make their skin itch. If your dog or cat has itchy ears or licks their feet a lot, it's time to talk to your vet about allergy medications. Many of the same meds that we take can be used for pets, but the doses are very different. Some pets also need stronger medicines like steroids and special vitamins that you have to get directly from your vet.
Pests
They are irritating and can carry disease. Making sure that your dogs and cats have proper flea and tick control can protect the rest of the family. I actually pulled a tick off my side a few months ago. It was a not so subtle reminder that I hadn't applied that month's medication, so everyone got a dose the next morning. It's prime mosquito season in most places too, so make sure you're giving heartworm prevention every month to keep your animals safe.
Noise Phobias
Many dogs are scared of thunderstorms and fireworks. Scared behaviors can range from simple trembling to eating through walls to get to someplace they feel is safe. If your dog suffers from these phobias there are medications that can help them feel less stressed out. With severe weather season already started and July 4th just around the corner, be sure to talk to your vet about medicine options so that your dog, and by association your family, handles storms and fireworks better.
Outdoor Safety
Finally, enjoy the warm weather, but be careful when outdoors. Make sure pools and spas are secure so that kids and animals can't accidently fall in. Limit playtime when temperatures are over 85 degrees so no one overheats. Monitor light-skinned cats and dogs for sunburn, and use animal safe sunscreen if necessary. While dogs and cats don't burn as quickly as people do, repeated exposure to sun (like when they're lying on their back in the sun) can cause damage to their skin. White dogs and cats are more prone to sun related skin cancers, just like people with fair skin.
With these reminders, your pets are certain to have a safe and happy summer!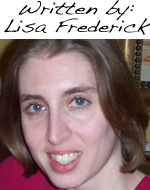 Lisa Frederick is a Doctor of Veterinary Medicine who sees household pets. Her practice is in Birmingham, AL.
This article is intended for informational purposes only. It is not meant to diagnose or treat any illness. Please see your veterinarian for diagnostics and medications.