We want to provide ideas, inspiration, and information for moms everywhere as we look at the world around us through MomColoredGlasses...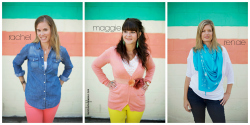 Popular Posts
Be Inspired
Not Found
Sorry, but you are looking for something that isn't here.
Be Whole
Not Found
Sorry, but you are looking for something that isn't here.
Be Informed
Not Found
Sorry, but you are looking for something that isn't here.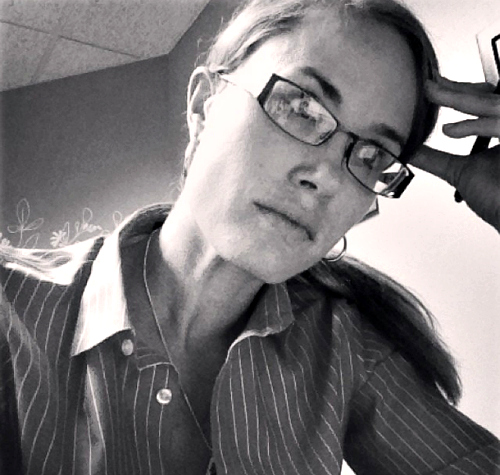 I sat in my office, trying to focus on the stack of exams sitting in front of me. Noisy voices spilled in through the door, as college students congregated outside waiting for their next class to begin. My stomach grumbled, even though I had just come from eating in the cafeteria an hour before. I looked at my watch. It was snack time, but I wasn't at home munching on mini Nilla wafers and strawberry smoothies with my kids, not by a long shot. I was "in the office" at my brand new full-time job.
Going back to work this fall has been a challenging transition for my family. It was a good move for us, the right move for us, but it didn't make it any easier as we have all been adjusting to our new responsibilities. But I am trying to learn a few things as I muddle through the mess, such as…
1. Old habits die hard. I'm finding it really hard to adjust to my "new normal". Without fail, I find myself craving snacks mid-morning and mid-afternoon. I still want to stay up late to get in my quiet adult time even though my mornings start earlier. I ended up volunteering to coach Fiona's soccer team, even though I really didn't have the time or energy. I still try to do everything around the house without asking for help. This one? It might take me a while to learn.
2. "The grass is always greener where you water it." Our pastor said this a few weeks ago about marriage relationships, but I think it is perfectly applicable to the seemingly endless conversation about how moms spend their time. No matter where you sit on the situation, it is easy to look at someone else and think that your life could be better, if only…[fill in the blank]. Instead, I am holding fast to the belief that we need to "lean in" to where we are right now. Find ways to invest into your current situation, whether it is purposeful play with your toddler, focused homework time with your school age child, scheduling a date with your spouse, inviting a friend or colleague out to lunch, or developing a new skill. Focus your attention on where God has put you…right now…and water it every day.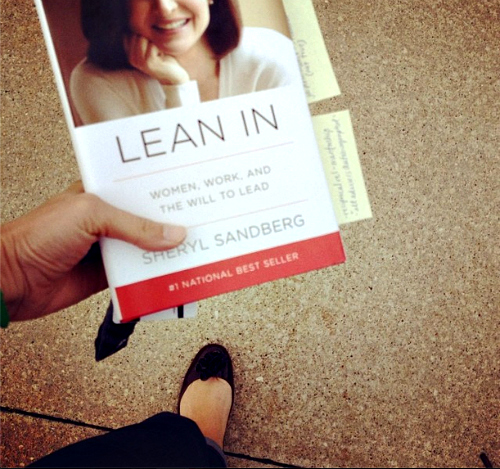 3. Have some fun, would you? All of us could fill our days (and nights) with work. I know I could. But I also know that by doing that, I'm going to be cranky, exhausted, and unable to lean into my roles. So, Ben and I went out for dinner, even though we were exhausted. I entered the Grand Rapids Urban Adventure Race with my good friend Amanda, even though I was missing out on my kid's soccer games (that I was supposed to coach), and ran/biked around Grand Rapids for four hours. I went and got a pedicure with my mom and sister. I watched television without a computer on my lap. It makes a difference.
4. Enjoy the time you have. Since I have less time at home with the kids, I have found myself enjoying it more. Plus, since I'm actually able to get work done "at work", I feel more free to actually relax when I'm home. I'm not as quick to rush into early bedtimes and I'm not as grumpy about Fiona climbing into bed with us at 3 a.m. That little bit of space has made our time together more sweet, and I wish that when the kids were smaller, I took more time to step away from the kids so I could come back and appreciate them more.
5. "Neighbor, you will get through this." At a recent chapel service, the speaker told us to turn to the person next to us and say, "Neighbor, you will get through this." We all chuckled as we did it, but it was just the reminder that I needed. The constant feeling of being overwhelmed and exhausted  will diminish over time as I get used to my schedule. A few semesters from now, this month or two of adjustment will be a distant memory. When we hit those rough patches, we need to be able to have people around us to point out the dim light at the end of the tunnel. Another mom at a MOPS group, a colleague in the lunch room, a friend on Facebook, we all need those connections to give us perspective.
What lessons are you learning these days?