We want to provide ideas, inspiration, and information for moms everywhere as we look at the world around us through MomColoredGlasses...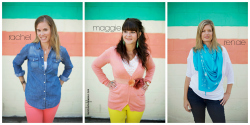 Popular Posts
Be Inspired
Not Found
Sorry, but you are looking for something that isn't here.
Be Whole
Not Found
Sorry, but you are looking for something that isn't here.
Be Informed
Not Found
Sorry, but you are looking for something that isn't here.
Thank you Miele for sponsoring this post.
I think everyone has a dirty part of their house that drives them bonkers. Pet hair on sofas, dust that collects at the bottom of curtains, cobwebs in tall corners, or my personal pet peeve…the crumbs and dirt that appear on my floors daily. Whatever it might be, everyone deserves an opportunity to kiss those problem areas goodbye.
Because everyone…deserves a Miele vacuum.
 Why? Let me explain…
First, the first-class German engineering that went into the development of their vacuum cleaner line is immediately evident. Durable external casings made from the same material as football helmets, advanced filtration systems designed to trap dirt and dust and keep it sealed inside breathable bags, and powerful suction that leaves your carpets feeling fluffy and soft come standard on every Miele. The price points may vary, but the quality remains. It is truly a "20-year vacuum" with top-notch features.
Miele has those special "bonker areas" covered too. There is a cat and dog upright vacuum – the S7260 – that includes an Active Clean Air filter with charcoal layers that neutralize and absorb pet odors. They sell a million and one attachments, each one specifically designed for those problem spots. I personally love the Parquet Twister, a bare floor attachment that softly sweeps up all those pesky table crumbs. (I use it on my kitchen floors at least three times a week) Their standard attachments don't disappoint either – a crevice tool for my stairs and a dusting tool for the tops of my perpetually dusty entertainment center.
All of these amazing features come in different combinations in both the canister and upright varieties. Would you believe that even the upright vacuum can vacuum while reclined completely flat on the ground? Or that their canister vacuums have a 33 foot operating radius with the cord and wand fully extended? Or that their specially designed Vortex Motor is quiet enough to vacuum while the kids are sleeping? I'm not kidding….it's like a white noise machine.
When I first sat down in the training room at Miele headquarters to learn about their line of vacuum cleaners, I was skeptical. We had paid a decent price for our current vacuum, and I felt like it did a pretty good job. Even after they showed me the top-of-the-line filtration system and all the bells and whistles, I still thought to myself, "it can't be that different, right?".
But when I got home and started using it, I seriously couldn't believe the difference. Our carpets are fluffier, our floors are cleaner, and all those fussy German details make the experience better. I can adjust the wand height so that my kids can vacuum easily…I can vacuum under my couches without moving them…and I can feel better about the dirt not flying back out of the vacuum cleaner when I go to change the bag.
So yes….everyone deserves a Miele. Start a fund….put it on a wish list…or head to your nearest retailer. It's worth it.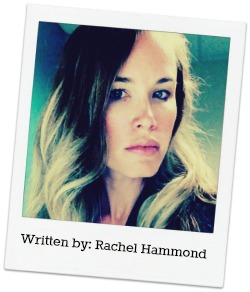 I was selected for this opportunity as a member of Clever Girls Collective and the content and opinions expressed here are all my own.