We want to provide ideas, inspiration, and information for moms everywhere as we look at the world around us through MomColoredGlasses...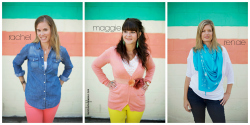 Popular Posts
Be Inspired
Not Found
Sorry, but you are looking for something that isn't here.
Be Whole
Not Found
Sorry, but you are looking for something that isn't here.
Be Informed
Not Found
Sorry, but you are looking for something that isn't here.
Thank you Miele for sponsoring this post.
It has been almost three months since I started using my Miele Marin, and I'm still loving it…for many different reasons. It's convenient, efficient, and all-around awesome. But one of the key points of my Miele training back in September was that their vacuums "create a cleaner experience for your family", and I had not thought much about that part of it.
So I started investigating. First, I did the "dust in the air" test. A bright winter day with sunlight streaming in the windows usually means a lot of visible dust particles in the air around these parts. I was surprised to see that there wasn't a ton of dust floating around, but that could have been a coincidence, right?
But then again, maybe not. The Miele vacuum is designed to be a sealed system, which means that it pulls the dirt through the vacuum tube into the bag using a spigot which extends into the bag. The dirt stays in, and clean air flows out through the upper HEPA filter. Even with a few months of use under its belt, there was no sign of dirt or dust anywhere except inside the vacuum bag, especially compared to our previous bagless vacuum which was always spewing dust into the air every time I would open it up. This was pristine in comparison.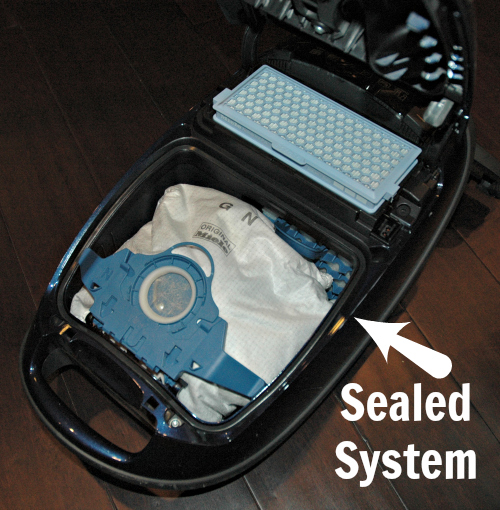 And then there's the HEPA filter. I actually popped it out today to check out how it is doing, and based on the amount of dirt it has collected already, I would say it is doing a pretty good job. That's all dirt particles that would be shooting back into the air if it wasn't for the HEPA filter. Yuck!
It reminded me of the particulate counter that we saw in action during our training, which we used to test the air coming out of the vacuum cleaner. There were almost zero particulates…and looking at this picture, I see where they are all going!
I was also reminded of the significance of how Miele designs their filters. For example, the filter casing for this HEPA filter is sturdy, preventing any dirty air to escape around the edges. This concept holds true for every component that snaps into the canister. Everything is sealed tightly, and if you look at my picture above, the inside of the canister is pretty clean. All the dirt is right where it is supposed to be….in the bag or in one of the filters.
During the winter months, we spend the majority of our time indoors, and I'm thankful to have a way to make that air healthier for my family to breathe this year. Filtration….is my friend.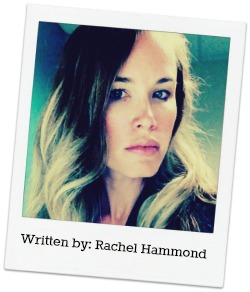 I was selected for this opportunity as a member of Clever Girls Collective and the content and opinions expressed here are all my own.