We want to provide ideas, inspiration, and information for moms everywhere as we look at the world around us through MomColoredGlasses...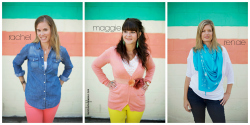 Popular Posts
Be Inspired
Not Found
Sorry, but you are looking for something that isn't here.
Be Whole
Not Found
Sorry, but you are looking for something that isn't here.
Be Informed
Not Found
Sorry, but you are looking for something that isn't here.
Earlier this month, I made the case that parents need to make sure our kids have "practice" dealing with unplanned events, learning how to be spontaneous. I wholeheartedly believe this, especially when families are gearing up for a lot of change. We recently moved, and have been working through the adjustment process with our kids, which highlighted for me how we need a bit more practice.
So, I have been making a concerted effort to be spontaneous the last few weeks, like when we hit up Steak & Shake last week out of the blue. I don't think I have ever taken them there…ever…but I saw it on the side of the road and made a sharp turn into the parking lot. We enjoyed ourselves, especially the hats. Okay, Parker looks a bit tortured in this picture, but I promise he was just practicing his "mysterious look".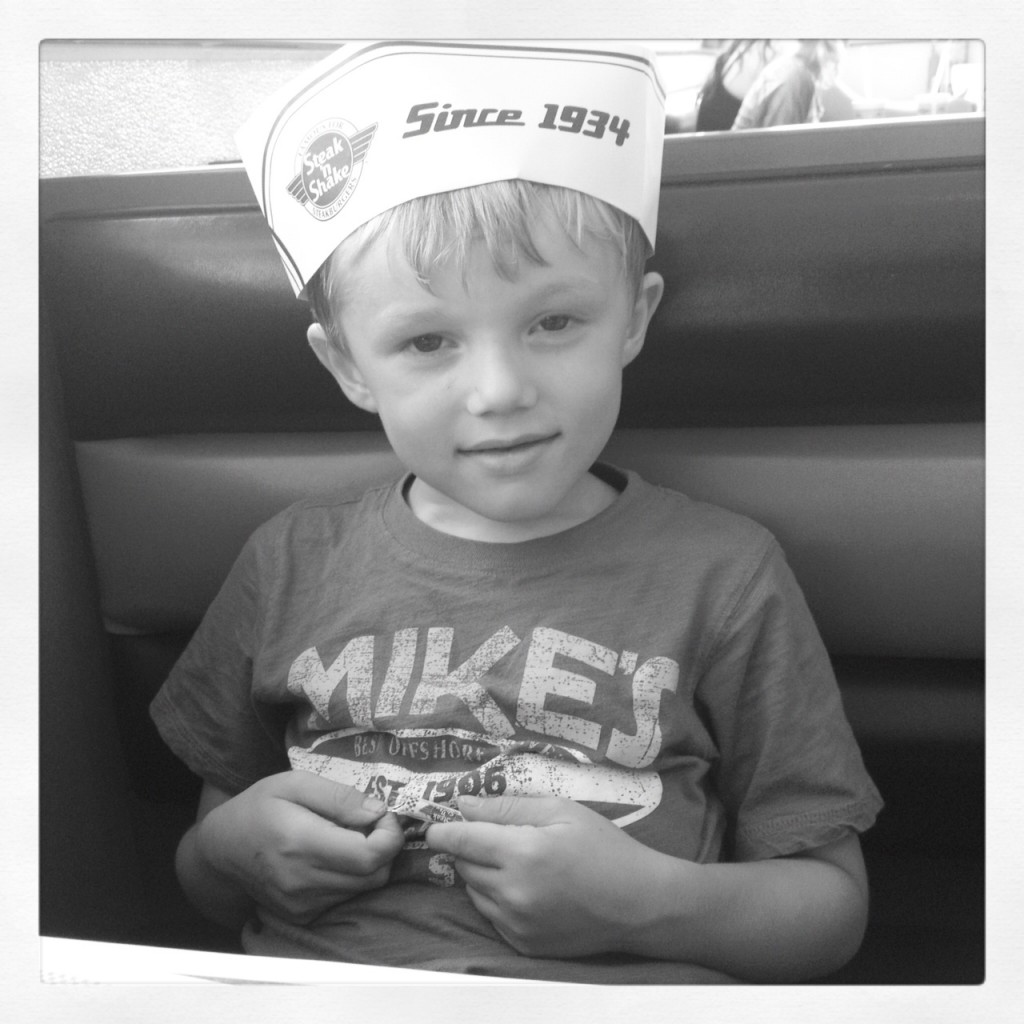 But the other day, the tables were turned, and the kids had a chance to teach me a little bit about spontaneity. It was a rainy afternoon, and we are all kicking around the house, doing a whole lot of nothing, when the kids disappeared upstairs. Giggles and slamming doors ensued, and then one of them came down to "invite" me to a pajama party…pajamas required.
I had stuff to do…dinner to make…a to-do list to complete…but instead, I went and put on my pajamas and knocked on Fiona's door. When I walked in, I found a cozy nest of pillows and blankets, Broadway tunes blaring out of the iPad, and a whole collection of hairdo supplies carefully laid out in one corner. I sat down, and had the best afternoon-pajama party-hair style party-snuggle party ever. It was impromptu, freewheeling, involved a lot of barrettes and silly games, and ended with a snack and a movie in the family room.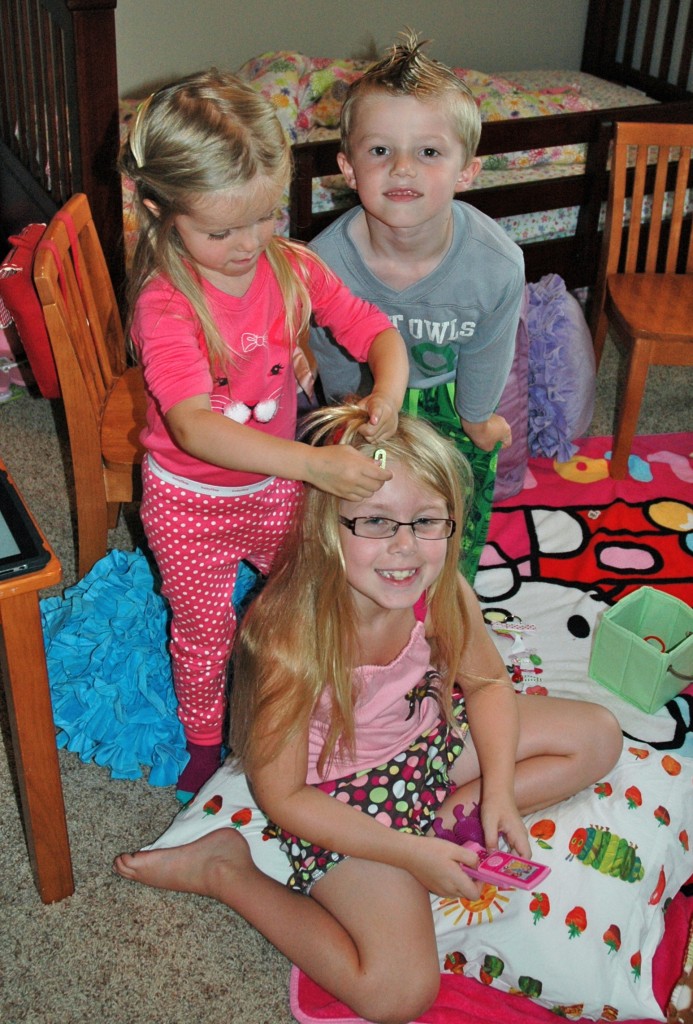 While we were hanging out, Parker turned to me and said, "Mom, I can't believe you actually put on your pajamas!" I said, "Of course I did!", but what I was really thinking was, "Man, do I not jump into their spontaneous play adventures enough?" And you know? It is really easy to postpone their next theatrical production or to say we don't have time to make another kitchen experiment or to delay getting the paint out again…indefinitely. It is really easy to stifle the spontaneity in their play when I'm tired or busy or cranky.
But for that afternoon, we had a blast, and I remembered what it was like to be a kid and just do…whatever…wholeheartedly and with a lot of hair gel.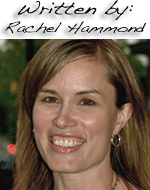 Read more about my crazy life at Circle of Quiet!