We want to provide ideas, inspiration, and information for moms everywhere as we look at the world around us through MomColoredGlasses...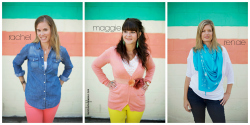 Popular Posts
Be Inspired
Not Found
Sorry, but you are looking for something that isn't here.
Be Whole
Not Found
Sorry, but you are looking for something that isn't here.
Be Informed
Not Found
Sorry, but you are looking for something that isn't here.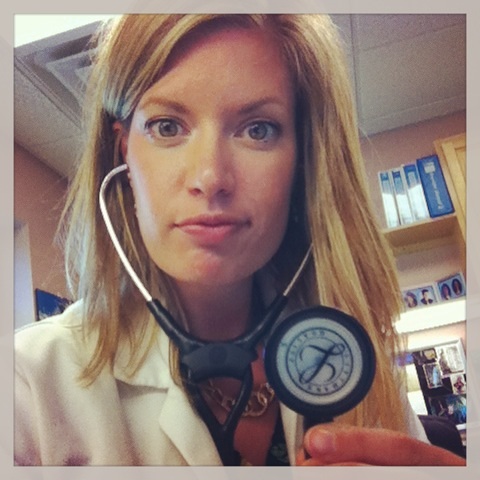 If you have followed momcoloredglasses for awhile, you know that I am interested in a lot of things….writing, reading, cooking, creating things. However, one of my greatest interests, the one I actually get paid to do involves health, wellness, being a nurse and practicing medicine. I am a Nurse Practitioner.

I decided to write this because many many people don't know what a Nurse Practitioner is. It's not really their fault. The healthcare system in America is imposing and confusing at best. I've been called "Doctor Renae" and been the butt of a nurse-emptying-the-bedpan joke. I've been patronized by a brain surgeon and embraced by a patient whose life I saved. I've been incorrectly called a PA or an LPN. I've been given vague and ill-defined labels like mid-level provider or physician extender…but mostly people just call me Renae. I love my job.
So what exactly is a Nurse Practitioner anyways? I'll clear it up for you. A Nurse Practitioner (NP) is a registered nurse who has completed education beyond his or her bachelor's degree, usually a Master of Science in Nursing. In grad school I delved more deeply into learning how the body functions, disease states, how to formulate diagnoses and treat common medical problems. NPs take exams to get board certification and must have an active NP license in the state in which they practice. I had many physician preceptors and guest lecturers throughout my graduate program, however, NP education, licensure and certification is not regulated or managed by doctors. It is regulated by nurses.
At my last NP job I worked for a family practice physician doing primary care which I love. It was not uncommon for me to treat an ear infection, perform a pap test, counsel a patient with depression, prescribe a cholesterol-lowering drug and send a patient to the hospital for appendicitis during one hour of my work day. NPs often work in primary care but many also work with specialists, do rounds in hospitals and complete procedures. Most NPs are employed by physicians or hospitals but some actually practice independently if their state regulations allow them to do so.
Research has shown similar outcomes between patients who were treated by physicians compared to patients treated by NPs in primary care. But, NPs have an extra edge….they are nurses first. Patient education, advocacy and holistic care are at the core of the nursing philosophy. To a nurse, or at least to me, a patient is not the disease she has; a patient is a person first with a complex milieu of physical, emotional, environmental, relational, spiritual (and the list goes on) parts that complete the larger, truer portrait of her health. And, educating patients was one of my favorite things about my job….because knowledge is empowering.
People are living longer, patient care is more complex, there are shortages of medical providers across the board. Nurse Practitioners are competent, integral pieces of the healthcare team and are going to be around for a long time….and now you know who we are!
Written by Renae Wortz NP-C