We want to provide ideas, inspiration, and information for moms everywhere as we look at the world around us through MomColoredGlasses...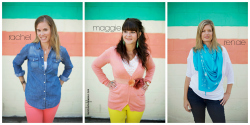 Popular Posts
Be Inspired
Not Found
Sorry, but you are looking for something that isn't here.
Be Whole
Not Found
Sorry, but you are looking for something that isn't here.
Be Informed
Not Found
Sorry, but you are looking for something that isn't here.
This week's guest contributor is Tracy Jensen, who writes at Dear Life…from Mom of Boys about her life as a mom of five boys, and as a fierce advocate for spina bifida. Her family is also at the beginning of an adoption journey; check out her blog for more of their story, but here is where it began…
July 12, 2006 started out like any other day.  My husband and I were very excited to pack up and get ready for our family trip to Utah the next day.  But even more exciting was the trip to the ultrasound office.  Today was the day we find out if we are having a boy or a girl.  Having four boys, I was excited to find out if there was a new little girl to join our family or if a boy was anxiously waiting to join the ranks of boys already in our family.  We were excited either way.  As we drove to the hospital, we discussed possible baby names.  Little did we know how much our world was going to change in one hour.
The technician came to get me, told my husband to sit tight as they wanted all the measurements first.  Off we went, and I chatted with the technician about my boys, and how excited we were about his baby.  She got pretty busy and quiet, and I started fidgeting as I really needed to release my bladder.  She spent what seemed a very long time measuring, and then excused herself to get the doctor.  I felt a stab of fear go through me, as she hadn't even shown me one picture of my little baby.  She escorted Stuart in, and the radiologist came in as well.  He didn't say much, he measured, checked, and remeasured a lot of things.  (Still with the screen facing away from me).  Stuart grabbed my hand, he could tell that there was something going on.  The doctor put down the wand, looked at us and said those words that no parent is ready for or ever wants to hear….I'm sorry to tell you this, but your child has…(I burst into tears as he finished his explanation) Spina Bifida, hydrocephalus, and two clubbed feet.  We looked at him like he had three heads, and asked for an explanation.  He said we needed to discuss this all with our OB, and he then told us about our "options".   He asked us if we wanted to know the gender.  We both nodded numbly…."it's a boy" he said.  And that was that.   I felt like I was going to throw up.  Stuart took my hand, and oblivious to the stares of others, we both silently cried all the way to the car.  He looked at me, pulled me into his arms and said "Remember when you asked me if I wanted any more kids?  Do you remember that I said I was happy with four and you told me very specifically that you felt like there was another child waiting for us?  This child is here, waiting for us, and it will be ok."  I never loved him more than I did at that moment.
From then on, I anxiously searched the internet for any signs of what to expect, for HOPE.  Six years ago, that was hard to come by.  I found a support group online and a few other moms expecting boys the same age.  We all talked about our pregnancies, and what fears we had.  When I got closer to the delivery date, I was so afraid that I wouldn't bond with him.  I was afraid of what he would look like.  But when they did the C-Section, and brought his sweet face to mine, I knew at that moment that my fears were unfounded.  I was in love.  I endured his first surgery; I waited six long hours (the day he was born) to hear that he did great.  When I saw him for the first time in the NICU, I was so sad for all he had already been through, but I knew then that he was a fighter.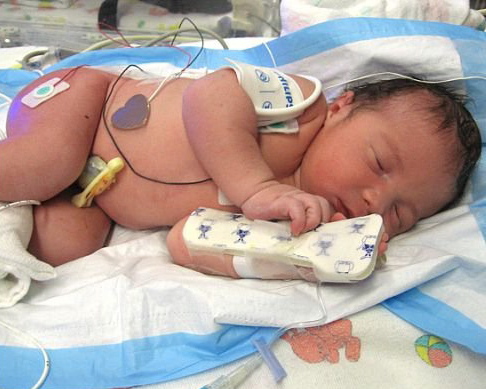 He ate like a champ, and after the third day he was off the IV.  Six days after he was born, on December 26th, we took our sweet boy home.  We had so much to learn, but learn it we did.  I have never been more grateful for people who shared their journey, their stories, their heartaches, and their achievements.  It's not easy to talk about the many challenges your child faces with Spina Bifida, most people will never know what it even means.  Spina Bifida is a neural tube defect; at six weeks in utero, a fetus's spine is being formed.  In Kumaka's case, it formed abnormally.  His spine malformation caused him to have hydrocephalus (excessive fluid in the brain) which required a shunt to drain the extra fluid.  He has two very clubbed feet that cause us to this day a lot of trouble.  He has to be catheterized every three hours and he has a daily bowel program.  But that is not WHO Kumaka is. 
Kumaka is a fantastic, spirited child.  He does not let ANYTHING get in the way of what he wants to do.  He walks (with assisted devices), he wheels, he crawls, and he swims.  He loves his brothers, and they adore him.  He is a favorite with the teenagers in the area.  His smile will melt your heart.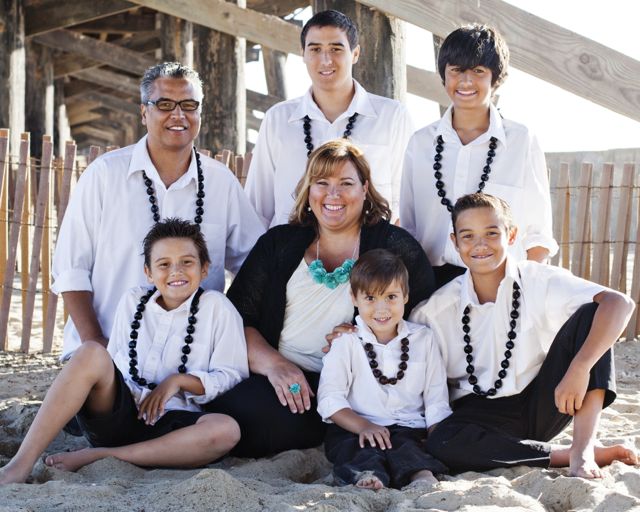 I have learned that I am his one and only advocate, that because of MY voice, his life can and will be positive.  I know that he can do whatever he wants to do.  I know that with the voices of other parents like me, we can make a better life for our children, and others who have Spina Bifida.  I have seen Kumaka deal multiple surgeries, hospitalizations, as well as more doctor visits than I will ever be able to count.  He is not affected by that; he rolls along, wanting to swim, play basketball, and play with his brothers and their friends.  It is vital that we all talk, share, laugh and cry along this journey.  It's a journey that we never wished for, a journey that can be lonely, sad, and hard.  But it is a journey we will make, and we will make it great…somehow…someway.
Written by: Tracy Jensen