We want to provide ideas, inspiration, and information for moms everywhere as we look at the world around us through MomColoredGlasses...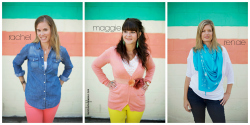 Popular Posts
Be Inspired
Not Found
Sorry, but you are looking for something that isn't here.
Be Whole
Not Found
Sorry, but you are looking for something that isn't here.
Be Informed
Not Found
Sorry, but you are looking for something that isn't here.
"So, what do you do?"
It's everywhere; that question.  My gut reaction is to always say, "I'm a mom….first."  It's what I'm most proud of.  It's the "thing" I do that I believe to be the most important.  And it's true 100%.  And I think you'd be hard-pressed to find a mom who didn't believe that her kids and what she did for them as she worked to grow them into responsible and valuable members of their community wasn't the most important role she played.  Many moms though, do other things too–some by choice, some out of necessity…..and some might be starting to think about going back to work after being home for a few years or because their families financial situation has changed….or because they want to.
A few weeks ago I was part of a panel at the university where Rachel works that focused on women in the workplace and how we handled a variety of challenges we might encounter.  The three of us thought we'd share some of our answers to the questions the panelists were asked, to shed some more light on everyday women in the workforce (the out of home and in-home working moms) to illustrate that many of us all grapple with the same issues, feelings, and struggles when it comes to being a working mom; whatever capacity that may be in.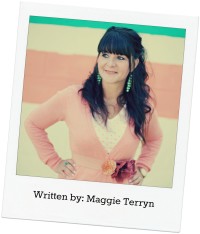 1. Tell us about yourself. (Family, Education, Career, Current Job)
I'm a dean of students at a K-8 school.  I work mostly with third through fifth grade students and their teachers.  I have a masters degree in educational leadership.  Before taking on my current position I was a middle school history teacher for nine years.
2. What surprised you most about your first job out of college? 
I didn't want it.  I told myself I'd do it for one year.  Within a month I'd fallen in love with middle school students and never wanted to leave them.  So, I stayed….for almost a decade.
 3.  Any "Do's/Don'ts" for business attire?
Be yourself.  If it's not 'you' no one will believe it and you'll look like you're trying too hard.
4. Did having kids change your approach to your career? If so, how did it change?
Definitely.  I believed I had a pretty straight shot in my career view-finder of what I wanted to happen.  And when my daughter was born that got all distorted and shifty.  It wasn't so easy to put my finger on exactly what I wanted anymore.  I knew I didn't want to walk away completely but I was very happy to take a different route up my career ladder than I ever thought I would.  One of the things I love about Sheryl Sandberg's book, Lean In is when she talks about the fallacy of climbing a ladder in terms of growing your career, but instead it should look like climbing monkey bars.  There's not one way to get somewhere;  sometimes it's not up, sometimes it's lateral for a while, and sometimes you take a step down for a bit before climbing up again–and that's all okay.
5.  How do you and your husband balance the demands of work and home?
We communicate.  Neither one of us expects the other one to be a mind-reader….ever.  We re-hash details and schedules over and over.  We also realize that both of us can't be chasing the end-all-be-all career at the same time.  It will result in chaos, feeling unfulfilled on the home-front, and pure exhaustion…..and that's just not worth it. We all know the idea of "having it all" is a complete lie….and that goes for both people in a relationship having a high-powered, fast paced career….while raising children as well.  Something has to give.  I'm not saying it always has to be the woman's career……but it probably does need to be someone's.
6.  What advice would you give to women entering the workplace?
Work hard–the hardest you can imagine before you have kids.  That way, when you have kids and need work to be a bit more flexible for you, you'll have proven your value and they might be more apt to work with you on scheduling and family friendly options.  Also–if your profession requires licensing and certifications–DON'T EVER LET THEM EXPIRE!  Even if you plan to stay home for a good portion of your children's at-home years…or even forever….you never know when you might need to return to work due to a job loss, illness, or tragedy…. and to let your education go to waste in terms of letting your credentials run out is a shame.  Additionally, NEVER be afraid to ask for something-even if you're sure they'll say no…you just never know what their answer will be.  Approach your employer with a well-thought out plan and idea, showing them how this will work in their favor, and you just might be surprised at their answer.  When I asked to work part time in my current position I thought I was swimming up-stream and fully expected a little laugh and a no from my employer.  But I presented a well thought out argument, showed them how it could work, was proactive in answering all of their questions before they could ask them…..and got a yes……even though I knew a 'no' was coming.
How about you?  Any career advice you have?