We want to provide ideas, inspiration, and information for moms everywhere as we look at the world around us through MomColoredGlasses...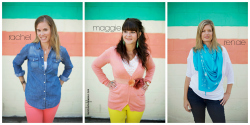 Popular Posts
Be Inspired
Not Found
Sorry, but you are looking for something that isn't here.
Be Whole
Not Found
Sorry, but you are looking for something that isn't here.
Be Informed
Not Found
Sorry, but you are looking for something that isn't here.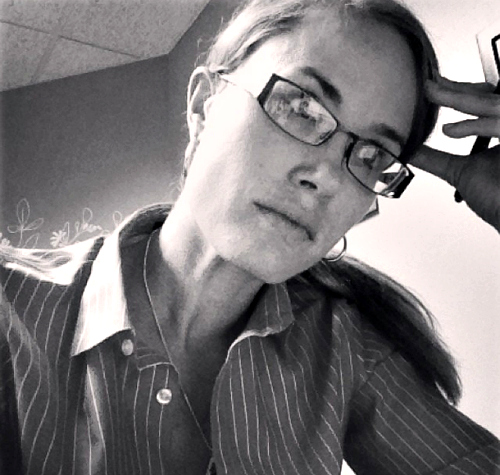 Over the years, I have spent a significant amount of time and energy thinking about my career. I struggled with the reality that my career was going to take a different path after we had kids. I worked through dissecting my identity from what "I did". I found myself juggling a few part-time jobs plus being a full-time mom and feeling like I wasn't doing anything well. A year ago, I made the tough decision to jump back into full-time work, with all of the challenges that come along with it.
Throughout the process, I watched the lens through which I viewed "work" expand and change. I began to see the broader possibilities that were around me, and found my voice to speak up for what I truly wanted for my career. It hasn't always been easy, but I firmly believe that each twisty turn in my career path has been the right one, which has given me the confidence to boldly move around the next curve.
The other important thing I have come to realize is that while every woman makes different choices, we all face very similar challenges. Whether you are a stay-at-home mom or work outside the home, we all work really hard, and have things that we wish we had more time to do. We all have to figure out how to balance responsibilities at home, and we all can agree that having kids changes…everything. It is in those similarities that I wish we spent more time talking about, instead of focusing what makes us different. I would much rather commiserate instead of comparing, don't you think?
Here's my story. Maybe you can connect in some way…
 1. Tell us about your career path. 
In college, I was convinced that I wanted to be a television news reporter, but after my internship at a local television station, I decided it wasn't right for me. So, I headed to a career fair and landed a job in the banking industry, first in retail and second in Training & Development. It was there that I discovered that I loved to teach, so when we started having kids, I transitioned into teaching as a part-time adjunct professor. Over the next seven or eight years, I continued to teach part-time, along with logging some hours at my husband's law firm, but my main focus was hanging out with my kids.
This past fall, I made the "big move" into working full-time again; I took a job as an Assistant Professor of Business. It has been a challenging transition, but I am thankful to have found a job that I love that also fits my family's needs. Plus, the summer break is a nice perk.
2. What surprised you most about your first job out of college? 
Not having Christmas and summer breaks was a little tough to swallow. Maybe that is why I gravitated back to an academic environment? On a more serious note, I surprised myself about how much I could handle. In my first couple months working as an Assistant Branch Manager at a local bank, I was working behind the teller line when the bank was robbed. I would be lying if I said it wasn't traumatic, but I was able to deal with it and move on. It was the first of many situations where I would need to "deal with it and move on", and this set a solid precedent for me that I could…and would get through it.
3. How do you bring your faith to your career?
I feel very fortunate that as part of my current role I am encouraged to bring my faith to my daily work in explicit ways. We pray before class, and I am able to talk to students individually and in the classroom setting about my faith. This semester, I had the opportunity to speak in chapel about being "Shalom Seekers in the Workplace", which was a really cool way to talk about how I have personally brought my faith to work over the course of my career.
 3.  Any "Do's/Don'ts" for business attire?
I am a firm believer that you should take what is "expected" for the dress code, and then kick it up a notch. Especially as a younger employee, I think it is important to always look professional and put together, because that contributes to how you and your ideas are perceived (unfortunately). I also second Renae's thoughts about wearing comfortable shoes, even if I don't follow my own advice all the time. My feet thank me on the days where I wear my Danskos to teach.
4. Did having kids change your approach to your career? If so, how did it change?
When we started thinking about having kids, I had a very narrow view of what "career" meant. Now, when I look at my career path, it looks much more like I was scrambling all over a "jungle gym" rather than a straight line ladder. I like it. I like that I have Managing Editor of a blog on my resume next to teaching Business Communications next to organizing client parties. I like that my kids have seen me doing different things, because it hopefully will open their eyes to just a few of the millions of paths they could take. I have also realized that I need to take myself less seriously. That was a good change!
5.  How do you and your husband balance the demands of work and home?
As with anything you try to balance, you have to constantly correct to make sure that you are staying on track. Ben and I probably don't do it enough, but we try to sit down on a regular basis to recalibrate. Are we doing too much? How can we help each other? What do we need to quit doing? What do we need to start doing? We ask each other those questions, and try to discover where we might have run off the rails a little bit. I am usually the one who has overcommitted and I'm trying to dig out of it; Ben has saved me from myself more than once.
6. What do you wish you had more time to do?
There are plenty of things I would put on this list, but the one that I have been thinking about a lot lately is spending time with my friends. When I was working part-time, I had more opportunities to schedule play dates and lunches so that I could get in some friend time while the kids ran around. My free time has shrunk considerably since I started working full-time, and I haven't been as consistent with finding those times to hang out. I feel less centered and more stressed out when I don't make time to connect with my friends.
7.  What advice would you give to women entering the workplace?
First of all, make sure that you respect and support the decisions that your friends make about work. I can't say that enough. We waste so much time being snarky and don't spend enough time supporting each other. Secondly, build your support team. Find other people that you can talk about work "stuff" with. At my workplace, we are starting a "Lean In" circle to do just that…learn from each other and support each other as we work together. I'm excited to have some structure around what we all so desperately need.